N.Y. Police Evidence Request Furthers Grand Jury Debate
Chris Dolmetsch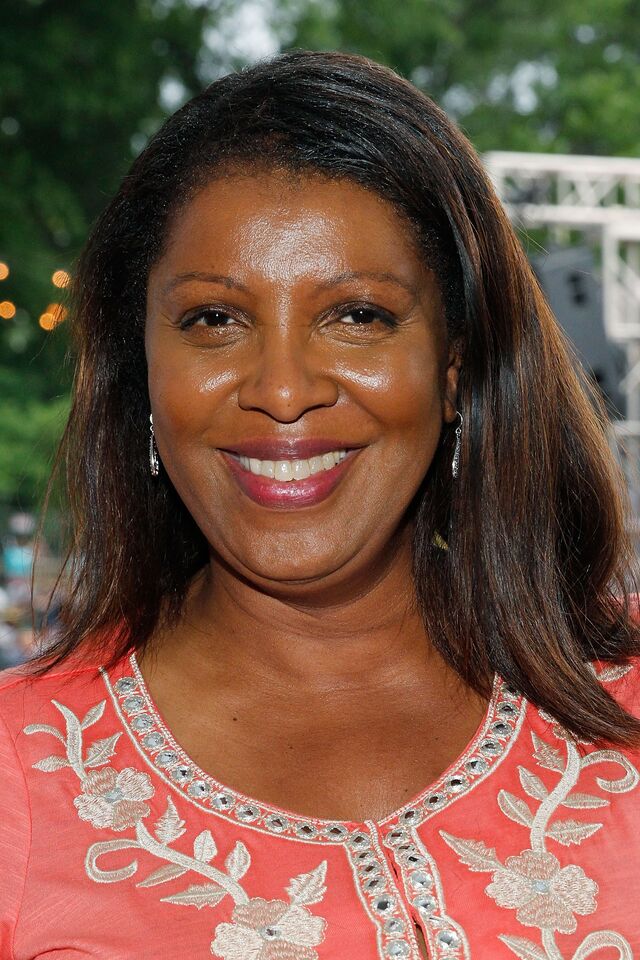 New York City Public Advocate Letitia James and the New York Civil Liberties Union asked a judge to release secret grand jury evidence tied to the police killing of a black Staten Island man in July, amid questions across the U.S. as to how such proceedings are conducted.
The secrecy surrounding the grand jury's decision not to indict a white officer in the choking death of Eric Garner, whom police suspected of illegally selling loose cigarettes, stands in contrast to the reams of documents made public in a grand jury probe of a police shooting in Ferguson, Missouri.
This week, St. Louis County prosecutors released a second batch of records related to the November decision not to indict a white officer in the shooting death of Michael Brown, a black 18-year-old.
The deaths of Brown and Garner have served as flash points amid long-simmering tensions over police treatment of racial minorities. They prompted calls for police body cameras, more training and tougher handling of charges against cops. Brooklyn District Attorney Ken Thompson said Dec. 5 he would convene a grand jury to review a New York police officer's fatal shooting of an unarmed black man in an apartment building in November.
New York State Supreme Court Justice Stephen Rooney will hear arguments on Dec. 19 in the case related Garner's death, after an appeals court in Brooklyn overruled his decision to place James's petition under seal, according to court filings.
Transparency 'Vital'
"The interest of the public and the perception of fairness make transparency vital, and I hope that these actions will result in accessibility of these court documents and proceedings," James, a Democrat and New York's second-highest officeholder after Mayor Bill de Blasio, said Friday in a statement.
Rooney this month approved a request by Staten Island District Attorney Daniel M. Donovan, a Republican up for re-election next year, for limited disclosure of facts related to the grand jury, most of which had already been reported. Donovan didn't seek release of the transcripts of the proceedings or the evidence presented to the grand jury, which declined to charge New York City Police Officer Daniel Pantaleo, 29, in the death of 43-year-old Garner.
The failure of the grand jury to indict Pantaleo triggered several days of protests by thousands of demonstrators across the city, as well as in cities across the U.S. It also spurred New York Attorney General Eric Schneiderman to seek special authority from Governor Andrew Cuomo to investigate killings by police of unarmed civilians apart from local elected prosecutors such as Donovan.
Attorney General
Schneiderman said he sent a letter to Cuomo requesting an order granting that authority until the state Legislature is able to decide the matter. The order would apply only to future incidents, the attorney general said.
The NYCLU also filed a petition seeking the release of the transcripts and evidence. The secrecy that usually surrounds grand jury proceedings to prevent subjects of investigations from fleeing, and shield jurors and witnesses from interference and retaliation, doesn't apply in this case, the group said.
There are "many questions as to whether secret grand jury proceedings are instruments of injustice and whether the grand jury system should be abolished," NYCLU Executive Director Donna Lieberman said in a statement. "The Garner grand jury is central to that public discussion. And it is important to that conversation for the public to know how and why the grand jury reached the conclusions that it did."
Douglas Auer, a spokesman for Donovan, declined to comment on the petitions in an e-mail.
The cases are James v. Donovan, 080304/2014; and In the Matter of the Application of the New York Civil Liberties Union, 080307/2014, New York State Supreme Court, Richmond County (Staten Island).
Before it's here, it's on the Bloomberg Terminal.
LEARN MORE