Xiaomi's India Patent Loss Means Trouble for China's Smartphone Brands
By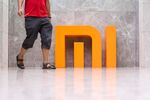 A week ago, the Global Times, the official Chinese Communist Party newspaper, praised smartphone maker Xiaomi's remarkable record of avoiding legal tangles over patents. In an industry notorious for its litigation over intellectual property—hello Apple, hello Samsung—four-year-old Xiaomi "has yet to suffer any patent litigation on its road to successfully squeezing into China's top three smartphone vendors and the world's top five by shipment," the Global Times reported.
Whoops. Xiaomi has just lost its first patent case, a big one. In India, probably the most important market for Xiaomi after China, Swedish electronics maker Ericsson has alleged that the Chinese company is infringing on eight Ericsson patents. "It is unfair for Xiaomi to benefit from our substantial R&D investment without paying a reasonable licensing fee for our technology," Ericsson spokesman Gaurav Sharma told Bloomberg News.
An Indian court agrees. In a decision announced yesterday, a judge for the High Court of Delhi agreed to Ericsson's request for an injunction barring Xiaomi (and e-commerce partner Flipkart) from selling its phones in India. The court also directed Indian customs to stop Xiaomi from importing "mobiles, handsets, devices, tablets, etc." that infringe on Ericsson patents. The order will be in effect until a hearing in February. Xiaomi spokesman Tony Wei told Bloomberg News the company couldn't comment because it hadn't yet received the court order.
This patent defeat could be a harbinger of things to come for Xiaomi and other Chinese smartphone brands with international ambitions. Chinese brands such as OPPO and Coolpad "will be watching how Xiaomi does in this case very closely," says Daniel Gleeson, senior analyst with IHS Technology in London. Because patent royalties tend to be no more than one percent of a phone's value, brands that don't have large enough sales can get by without attracting lawyers' attention. However, "they are getting big enough now to fall into the cross hairs of some of the larger patent guys."
Xiaomi has managed to shoot to the top in China and expand into India without spending much on research and development. Xiaomi only has 12 patents, according to the Global Times, which contrasted that track record with the tech bona fides of Huawei Technologies, the telecom equipment maker that's made a move into smartphones, too. Last year, Huawei invested almost $5 billion in R&D, the newspaper reported, and the company holds more than 22,000 patents.
Skimping on R&D will no longer be an option for Xiaomi, which may be collateral damage in the Chinese government's war against Qualcomm. Xiaomi has benefited from Qualcomm's policy prohibiting the American company's customers from demanding royalties from other Qualcomm clients, Li Yi, secretary general for the China Mobile Internet Industry Alliance, told the Global Times. Such deals helped companies such as Xiaomi "that have few patents, saving their efforts in patent accumulation," Li said, "but is widely regarded as an unfavorable contract for those who have invested a lot in the intellectual property area."
As Xiaomi and other Chinese brands face a new world with more litigation risk, their business model is likely to suffer. Eventually, the brands will have to reach a deal with patent holders. "That will make a huge, huge difference to these guys, because they are operating already at the lower end of the handset market," says Gleeson, who points out that among major smartphone players, only Apple and Samsung consistently report operating margins higher than 5 percent. For Chinese brands with much slimmer margins, royalty payments "may not seem like a lot—half a percent, 0.8 percent—but could make a huge, significant difference" to their bottom lines.
Before it's here, it's on the Bloomberg Terminal.
LEARN MORE