McLaren Formula 1 Team Hires Alonso, Keeps Button for 2015
Alex Duff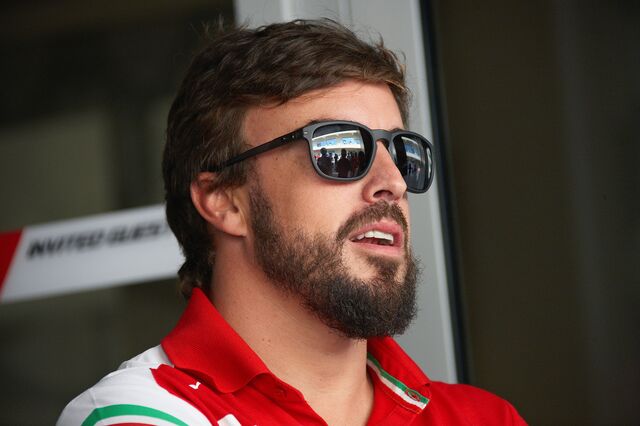 McLaren Group Ltd.'s Formula One team re-hired Fernando Alonso, who quit Ferrari last month, to drive alongside Jenson Button during the 2015 season.
Kevin Magnussen was demoted to test and reserve driver after serving as the team's other race driver when it struggled to fifth of 11 squads last season, Woking, England-based McLaren said.
Alonso, 33, drove for McLaren in a 2007 season marked by infighting with his then-teammate Lewis Hamilton. The Spaniard said in a McLaren statement the team had contacted him more than a year ago and he'd turned down "really tempting" offers from other squads.
McLaren will have its engines made by Honda Motor Co. next season, resuming a partnership that won four straight team titles between 1988 and 1991. Hamilton won the 2014 driver's championship with Daimler AG's Mercedes Grand Prix last month.
"I have had in-depth discussions with all the senior people at both McLaren and Honda," and seen their facilities in the U.K. and Japan, Alonso said. It's the beginning of a "long and successful partnership."
McLaren Chief Executive Ron Dennis said contract talks with Button, 34, took "quite a long time." Between them, Button and Alonso have started 500 Formula One races, he added.
"I can safely say, therefore, that we now have by an order of magnitude the best driver line-up of any current Formula 1 team," Dennis said in the statement.
Before it's here, it's on the Bloomberg Terminal.
LEARN MORE