Hugo Boss Shares Slide as Permira Continues Stake Reduction
Nick Turner and Paul Jarvis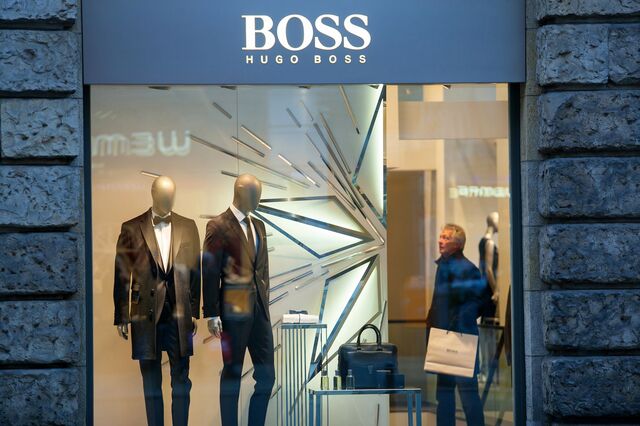 Hugo Boss AG fell in Frankfurt as former controlling shareholder Permira Holdings Ltd. sought to reduce its stake for the third time this year.
The private-equity firm is selling a further 7 percent to cut its holding to 34 percent. Permira's gradual reduction of the majority stake it acquired in 2007 has crimped speculation that it would seek a buyer for the fashion house.
"The likeliness of further placements will remain fully valid, which means that the potential stock overhang for the shares is going to continue," Volker Bosse, an analyst at Baader Bank near Munich, said in note.
Hugo Boss shares fell as much as 4.6 percent and were down 4.2 percent at 101.05 euros as of 3:31 p.m., valuing the company at about 7.1 billion euros ($8.9 billion).
Permira's latest sale will increase Hugo Boss's free float -- the portion of shares available to public investors -- to 66 percent, the Metzingen, Germany-based clothier said in a statement. That will make the stock more attractive to institutional investors, the company said.
Permira has cut its holding in Hugo Boss through other share sales over the past two years. Before the September divestment, it owned a stake of about 50 percent.
Before it's here, it's on the Bloomberg Terminal.
LEARN MORE