Giscours Sees Positive 2014 Vintage After Small 2013 Crop
undefined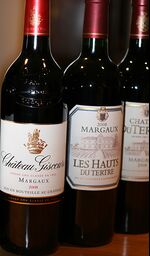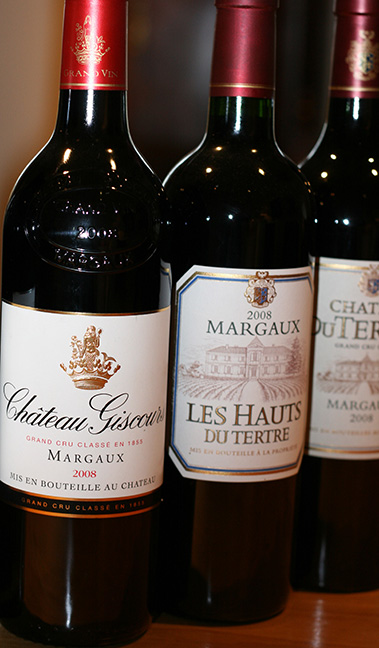 Chateau Giscours, a classed-growth winery in Bordeaux's Margaux region, predicts its recently harvested 2014 vintage will be "very positive" with higher output after yields last year were reduced by cold, wet weather.
"Seeing the maturity, especially on our cabernet sauvignon fruit, we can only get a huge smile on our faces, because volumes were a little better," Managing Director Alexander van Beek said in an interview at the vineyard Nov. 13. "The quality is very interesting. We're just slowly discovering the true personality of this vintage and it's very positive."
Wines from recent vintages of Giscours, ranked as a third-growth estate in the 1855 classification putting it among the Medoc's top 33 vineyards, sell for $400 to $700 a case and reach more than $1,000. Prices have shown resilience amid pressure in the past three years on top Bordeaux wines.
Five cases of its 2005 vintage sold for 510 pounds ($795) each on the Liv-ex market in October, up 31 percent from the 390 pounds reached in June 2011 just as higher-ranked Bordeaux were just starting a 40 percent price slide. Seven cases of Giscours 2000s sold for 627 pounds each this month, close to the Liv-ex peak of 645 pounds in August 2011.
"Rule number one, it's of course the quality of the wine, of the product, it has to be good," van Beek said when asked about demand. "Then the secondary things come, it's about markets, about price, it's about the economy, it's about the level of the euro compared to other currencies. It's for us to listen to those consumers and to try to find the right price."
'Forest Floor'
According to Liv-ex prices, the highest-priced wines from the estate over the past decade are those from 2005 and 2009, with the 2010s and 2004s close behind. While U.S. wine critic Robert Parker awarded his highest mark, 94 points on a scale of 100, to the 2009, van Beek also highlighted the following year.
"The 2010 is still for us the best vintage, the best wine we ever made, it's phenomenal," he said. "This will be a wine we'll love to drink in 30, 40, 50 years time."
Parker described the 91-point 2010 vintage as "certainly outstanding" in a February 2013 online tasting note, while a year earlier he wrote that the 2009 was "the finest Giscours in my professional career" and described it as a dense purple wine with a "stunning nose of burning embers, charcoal, creme de cassis, new saddle leather and damp forest floor."
Giscours Origins
The Giscours vineyard traces its wine-making roots back to 1552, according to data from the Union des Grands Crus de Bordeaux winegrowers' federation. It flourished in the nineteenth century under a succession of owners before falling into decline after the second world war.
Dutch retail entrepreneur Eric Albada Jelgersma acquired management control of the estate in 1995 and started a program of vine planting and investment to raise quality. Van Beek, a family friend, arrived to help with the harvest that year and never left.
"Giscours was in a terrible state at the time," van Beek said. "It needed a serious amount of investment. He came in and cleaned all the debt that was in the property and really started to invest heavily in the vineyards."
The property has 90 hectares (222 acres) of vines under its ownership and a further 75 hectares managed under a long-term lease. Cabernet sauvignon grapes account for most plantings, with the remainder made up of merlot, cabernet franc and petit verdot.
Albada Jelgersma also owns neighboring Margaux estate Chateau du Tertre, as well as Italian vineyard Caiarossa on the Tuscan coast.
Before it's here, it's on the Bloomberg Terminal.
LEARN MORE