Starbucks Wants to Be Fancy Again
Now that ubiquity has turned Starbucks into an everyday item, the brand is trying to reclaim its identity as a high-end coffee retailer by opening a new line of Reserve cafes
By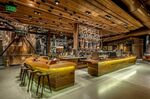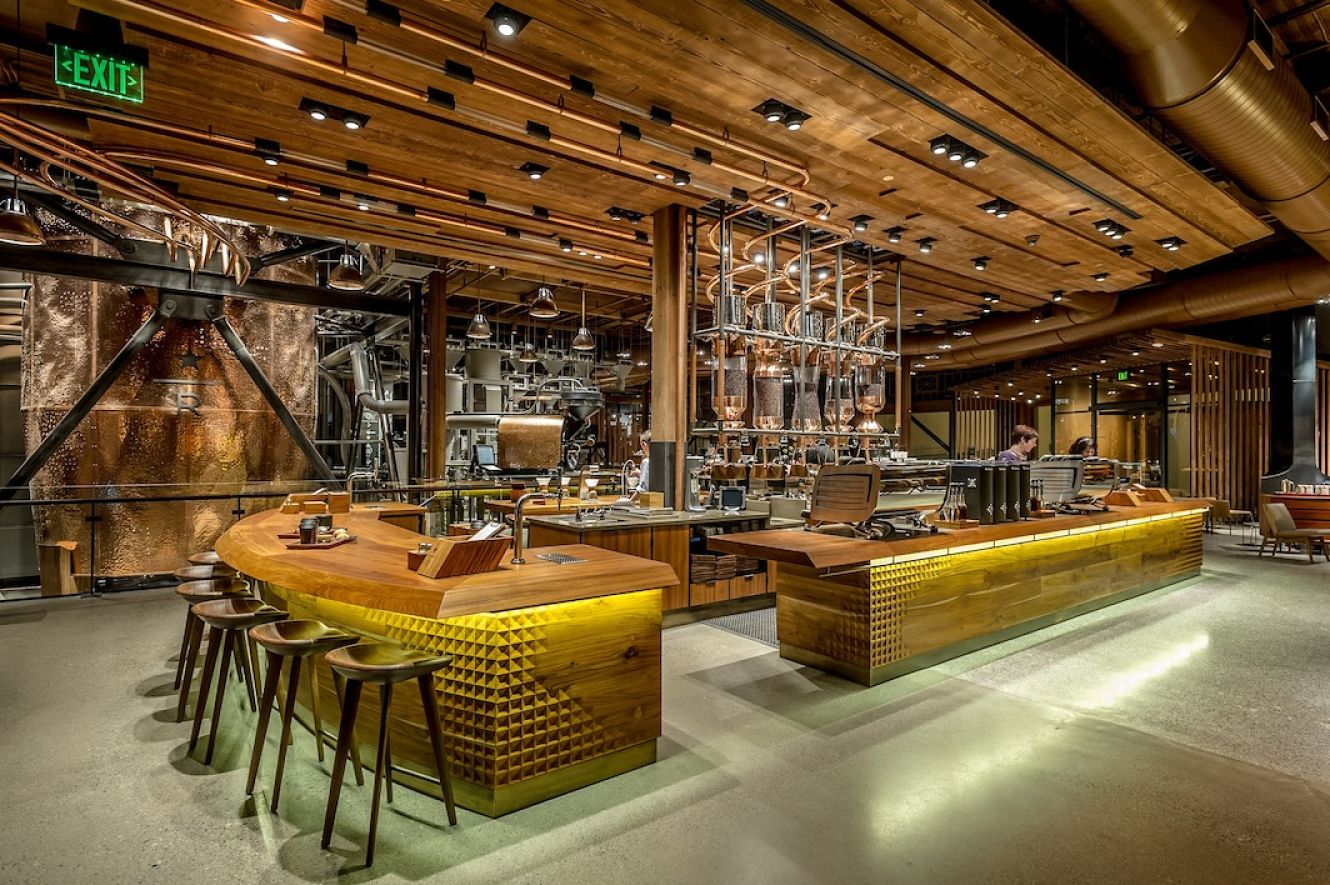 Once upon a time, Starbucks was seen as something for the caffeinated elite. Drinking its products—remember those latte-sipping liberals?—carried the suggestion of a certain social status, a willingness to pay up for better coffee than was available at a rest stop on the Interstate. Today, with more more than 21,000 stores, Starbucks is usually the coffee you find at a rest stop on the Interstate, at the grocery store, and almost everywhere else. That trajectory, from minor luxury to ubiquitous commodity, ceded the high-status, high-priced coffee game to a new generation of independent boutiques and small chains.
On Friday, Starbucks will take a major step back into the elite coffee business with the opening of its first "roastery-café" in Seattle's Capitol Hill neighborhood. The desire to reclaim lost cachet is clear. Craig Russell, executive vice president for global coffee, says Starbucks is trying to "elevate the brand."
Instead of serving such familiar varieties as Pike Place, the new cafe will exclusively roast and serve an ultrahigh-end Reserve line of coffee. The facility itself, a former car showroom, is an airy 15,000-square-foot space decked out in rich woods and copper accents. Visitors can watch green coffee beans being poured into a giant copper vat, roasted brown, and sucked through tubes along the ceiling and into transparent coffee silos for use in the drinks.

Gone are the cramped tables of a typical Starbucks, replaced by bar stools and a view of brew paraphernalia. Gone, too, is the term barista that Starbucks helped put into wide circulation; the workers who prepare your order here are instead known as "coffee masters." At a separate bar, these skilled artisans hold coffee information sessions for curious customers. Even the classic green mermaid logo has vanished, replaced by a sans-serif R topped by a star.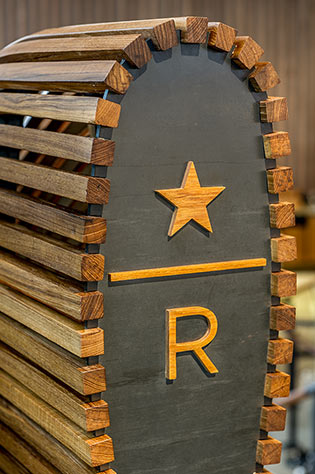 Over the next five years, the company plans to open 100 of these Reserve cafes around the world. The new wave of shops will serve small-batch beans such as Colombia Montebonito and Sumatra Peaberry Lake Toba. Starbucks expects to produce 1.4 million pounds of Reserve coffee in the Seattle roastery during the first year, and Reserve facilities will be added to beef up the output, including one planned for Asia in 2016. 
Starbucks is considering opening Reserve cafes in "hip urban areas" such as Chicago, Washington, New York, and Los Angeles. There's no shortage of regular Starbucks in these places, not to mention the next-generation coffee upstarts that Reserve imitates. "We're always trying to stretch and let customers know that we offer a spectrum of experiences," Russell says.  
The company has referred to Reserve as a "coffee forward" endeavor, but independent cafes and small high-end chains have already successfully explored how to brew a better cup. Blue Bottle, an Oakland (Calif.)-based chain of high-end cafes that has spread from the Bay Area to Los Angeles and New York, has amassed $45 million of venture capital since late 2012, a sign that investors envision a significant market. Starbucks doesn't want to lose out on those who consider coffee an art and are willing to cough up cash for it. With Reserve, a 32-ounce coffee will fetch as much as $8, and customers can partake in a flight of three coffees with a custom food pairing for $15.
The high-end push is particularly important as Starbucks tries to counteract slowing same-store sales growth, which came in at just 6 percent across the Americas region in the last fiscal year. The new cafes, Starbucks Chief Executive Officer Howard Schultz promised investors in October, would "combine the beauty and romance of super-premium micro-lot coffees with moments of connection and discovery." It's a tall order—and something of an acknowledgement that the normal Starbucks experience has become light on romance.
Just don't expect those moments of connection to happen quickly. Reserve staff will be trained to prepare coffee using a wide variety of methods, including French press, pour over, and Kyoto drip. The siphon coffee makers used at Reserve locations need about seven minutes to complete one order. The workers are also trained to make elaborate latte art and are expected to socialize with customers, rather than barking out a name and handing over a cup.

Seattle's independent cafes and roasteries don't seem worried about their new competition; some suspect that Reserve will help them. "Starbucks has the best resources of any coffee company in the world, and they are able to create an experience that's really visible to coffee drinkers all over," says Chelsey Walker-Watson, owner and director of retail at Slate Coffee Roasters, which prepares beans for its cafes at a facility in the shadow of the coffee giant's corporate headquarters. As Walker-Watson sees it, the people exposed to high-end coffee by the fancy Starbucks shops will probably become more curious about cafes such as hers.
Others take reassurance from Starbucks's previous ill-fated attempts to tackle high-end markets. In 2009, the company opened 15th Ave Coffee & Tea in Seattle, a move that many derided as mimicking local indie coffee makers. The company eventually rebranded that location as a Starbucks. "The thing is, I don't see these stores as competition. People are still going to frequent quality mom-and-pop stores," says Ian Peters, co-owner of Empire Espresso in Seattle. "I'm still going to find the cool independent shop doing something new and cutting edge."