Kenya President's ICC Case Collapse May Stoke Ethnic Tension
Michael Gunn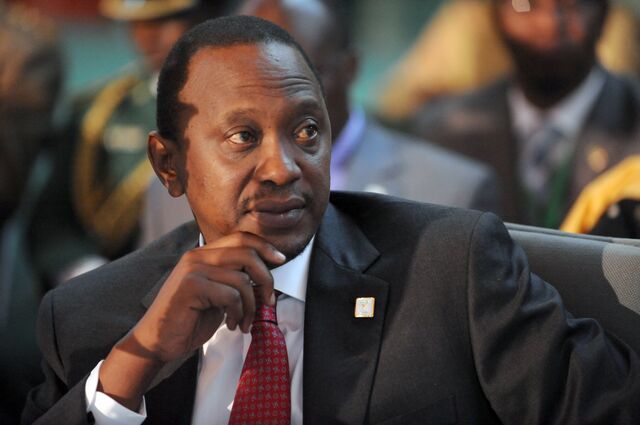 The collapse of Kenyan President Uhuru Kenyatta's case at the International Criminal Court risks causing friction between his ethnic supporters and the community of Deputy President William Ruto, whose trial continues at the ICC, according to IHS Country Risk.
Chief Prosecutor Fatou Bensouda yesterday dropped crimes-against-humanity charges against Kenyatta after the court gave her office until Dec. 9 to either withdraw the case or come up with the evidence to proceed to trial. He had been indicted in connection with violence after a disputed election in December 2007, in which at least 1,100 people died. Ruto's trial opened last year on similar charges related to the post-vote clashes.
While Kenyatta, a member of the most populous Kikuyu ethnic group, and Ruto, of the Kalenjin community, were on opposite sides of the conflict in 2007-08, they came to power on a joint ticket, known as the Jubilee coalition, during elections in March 2013, promoting a message of unity.
"With Kenyatta's case withdrawn, the Kalenjin are likely to perceive it as discrimination against Ruto," Natznet Tesfay, head of Africa analysis at IHS Country Risk, said in an e-mailed note yesterday.
In Kenya's central Rift Valley, a key crop-growing region, "this will be overlaid onto longstanding Kalenjin resentment of Kikuyu, who the Kalenjin feel are illegally occupying their traditional land, and pose risks of unrest and violent confrontations between these two communities," she said.
Longstanding Grievances
Grievances over land in the Rift Valley and elsewhere in Kenya arose before the country's independence from Britain half a century ago, when Kalenjins say the Kikuyus were unjustly given land by the government. Kenyatta is the son of the nation's founding president, the late Jomo Kenyatta.
Ruto on his Twitter account yesterday congratulated Kenyatta. "The truth has set you free," he said. Kenyatta said in an e-mailed statement that he will stand by his deputy and that he looks forward to the time when Ruto is no longer distracted by his trial, describing him as an "indispensable asset."
Kenya will have a better global standing now that the ICC charges have been dropped, Emmanuel Kisiangani, a senior researcher at the Institute for Security Studies in Nairobi, said. At home, the collapse of his case may fan tensions if it's deemed unfair that Ruto's case is proceeding, he said.
"It may create faultlines that will inform relations between the two big communities within the Jubilee coalition," Kisiangani said.
Improved Policy
Any "political impact" wouldn't be immediate and the collapse of the case may even lead to improved policy implementation because Kenyatta can focus more on governing, Clare Allenson, an Africa analyst at Eurasia Group, said yesterday.
"Given that Deputy President Ruto's trial is ongoing, coalition tensions will likely heighten within the Rift," she said. "A ruling against Ruto would raise the risk of coalition fracture."
The ICC should also drop the case against Ruto because it lacks sufficient evidence against him, Silas Teren, a lawmaker from the deputy president's ruling coalition said yesterday in an interview in Eldoret, 265 kilometers (165 miles) northwest of Nairobi.
In one of the deadliest incidents of the 2008 violence, at least 30 people, mainly Kikuyus, died when ethnic Kalenjin burnt down a church in Eldoret where they sought refuge on New Year's day. About 1,500 people died in the post-election violence that drove 300,000 from their homes.
Kenyatta should now resettle all internally displaced persons, said James Muchina, one of the leaders of 22 families living in a camp on the outskirts of Eldoret for people who were moved from their homes.
Before it's here, it's on the Bloomberg Terminal.
LEARN MORE