AstraZeneca Dodges $10 Billion Threat on Ranbaxy Deal
Janelle Lawrence and Erik Larson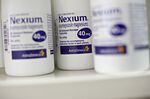 In a landmark U.S. trial, AstraZeneca Plc dodged what might have been a $10 billion damages award after a jury found its payment to Ranbaxy Laboratories Ltd. to delay a generic version of the top-selling heartburn tablet Nexium wasn't unreasonably anticompetitive.
The verdict, handed down today in Boston federal court, follows a six-week trial in which dozens of wholesalers, drugstore chains and a class of hundreds of thousands of possible individual consumers claimed they were overcharged for years as a result of the "pay-for-delay" deal.
"The jury got it right. The system works," said J. Douglas Baldridge of Venable LLP, a lawyer for Ranbaxy.
The trial was the first since the U.S. Supreme Court ruled last year that consumers can sue over deals that call for generic-drug makers to drop patent challenges and hold off on producing cheaper versions in exchange for cash. The nation's top court said such payments can't be "large and unjustified," meaning the Boston trial was to be the first sign of whether the popular arrangements would be reined in.
The FTC, which filed the case that reached the Supreme Court, has said the disputed accords, also known as reverse payments, cost drug buyers as much as $3.5 billion a year, a figure the industry contests. Forty such agreements were reached in fiscal 2012 alone, according to the agency.
Not Unreasonable
While the jury agreed with the contention that the Ranbaxy payment was large and unjustified, it said "no" when asked whether it was unreasonably anticompetitive.
Thomas Sobol, a lawyer for plaintiffs, declined to comment on the verdict.
One juror, a 54-year-old former federal agent, said he was swayed by defense arguments that the deal was not anti-competitive because no company had the necessary regulatory approval to sell generic Nexium.
"Some of the people said any payoff is a delay, but that's not really true," said the juror, who asked not to be identified by name. "If you don't like the law, get the law changed."
AstraZeneca, based in London, and Ranbaxy, based in Gurgaon, India, started a jury trial on Oct. 20, setting up the first test of what limits may be placed on pay-for-delay deals to protect steady streams of revenue on popular drugs. U.S. District Judge William Young said during the trial that he doubted the strength of the plaintiffs' case.
$10 Billion Risk
The $10 billion risk estimate in the case assumed generic versions would have been sold starting December 2008, as claimed in the lawsuit, gaining a 50 percent share of the market at 50 percent of Nexium's net prices, according to Bloomberg Intelligence analyst Jennifer Rie. Using those figures, overcharges would have been about $3.4 billion, which would be tripled under antitrust law, Rie said.
"The company has always maintained that the plaintiffs' allegations were without merit," AstraZeneca said today in an e-mailed statement.
AstraZeneca, which had Nexium sales of $3.9 billion last year, has been bracing for competition that hasn't materialized and on Nov. 6 boosted its financial forecasts as a result. No company has received regulatory approval to make a generic version.
The case is In Re: Nexium (Esomeprazole) Antitrust Litigation, 1:12-md-02409, U.S. District Court, District of Massachusetts (Boston).
Before it's here, it's on the Bloomberg Terminal.
LEARN MORE