America's Manufacturing Trade Deficit Just Set Another Record
By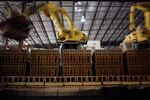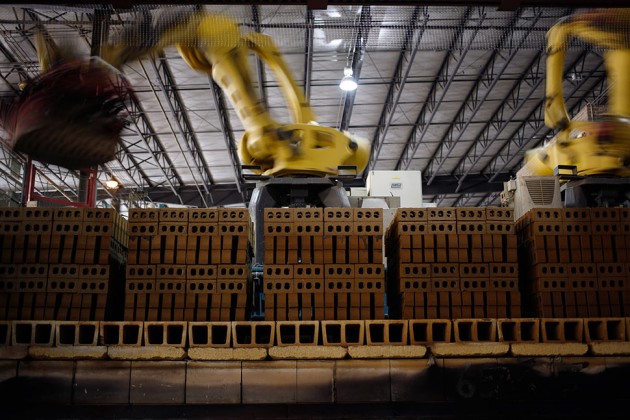 The U.S. trade deficit in manufactured products hit $71.2 billion in October, according to data released today by the U.S. Bureau of Economic Analysis (pdf). That is the highest ever, says Alan Tonelson, a blogger who compiles government data. The year-to-date deficit is running 12 percent ahead of what it was in 2013, putting it on track to set an annual record as well, Tonelson says.
The bad trade numbers don't match up neatly with today's jobs report from the Bureau of Labor Statistics, which said that manufacturing added 28,000 jobs in November after a 20,000 gain in October. The manufacturing workweek rose 0.2 hour, to 41.1 hours, and factory overtime edged up 0.1 hour, to 3.5 hours, the BLS said. It said the number of unemployed people in the manufacturing sector fell over the past year from 984,000 to 640,000.
One explanation for the discrepancy is that a stronger U.S. economy is putting people back to work in U.S. factories but simultaneously sucking in more imports, which raises the trade deficit. The numbers bear that out: According to Tonelson's calculation from government data, manufacturing imports rose 5 percent in the year to date, vs. export growth of just over 1 percent.
Before it's here, it's on the Bloomberg Terminal.
LEARN MORE