The Sharing Economy: Monetize Your Life
1995: EBay creates a global market for everyone's old crap.
By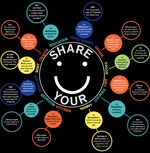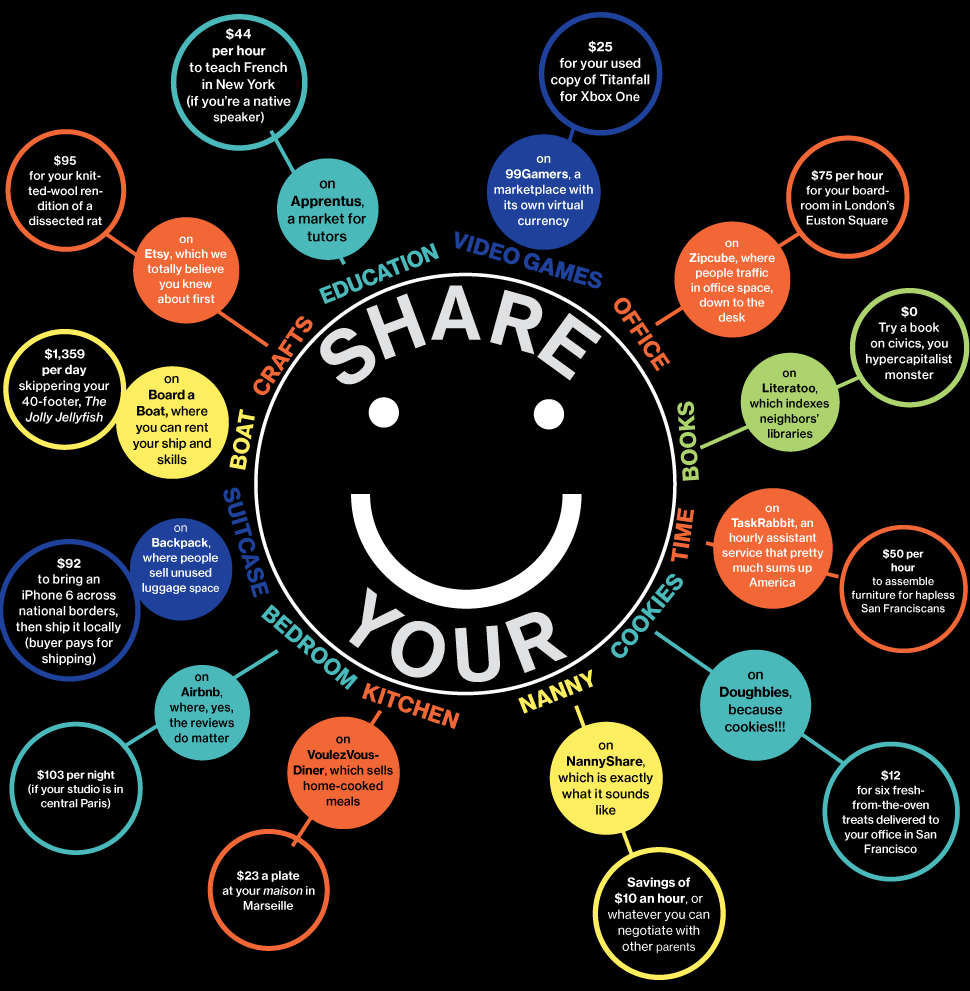 1995 EBay creates a global market for everyone's old crap.
The world's first online bazaar, EBay gave people a way to sell their worn clothes and family heirlooms. Craig Newmark expanded on it the following year, when his e-mailed buy-and-sell newsletter became the website Craigslist. Then more entrepreneurs riffed on the idea. Elance, founded in 1999, let professionals sell their skills. Etsy (2005) gave artists a hub for their homemade designs. Suddenly people were parceling out time and resources in all sorts of ways. Airbnb (2008) let homeowners quickly rent to strangers; Uber (2009), Lyft, Zipcar, and many others made buying a ride a cinch. In the smartphone era, it became easy to exchange assets on the go. Finally, Silicon Valley gave the whole thing a name: the sharing economy. There isn't a ton of sharing in the traditional sense, but with venture capital flooding the industry, there are few resources you can't find on one of these sites. Uber's runaway growth and $40 billion valuation shows that the opportunity for new companies is real. As you can see, some other sharing-economy ideas seem like more of a stretch.
Before it's here, it's on the Bloomberg Terminal.
LEARN MORE