Russia Inflation Surges to Fastest in Three Years as Ruble Sinks
Anna Andrianova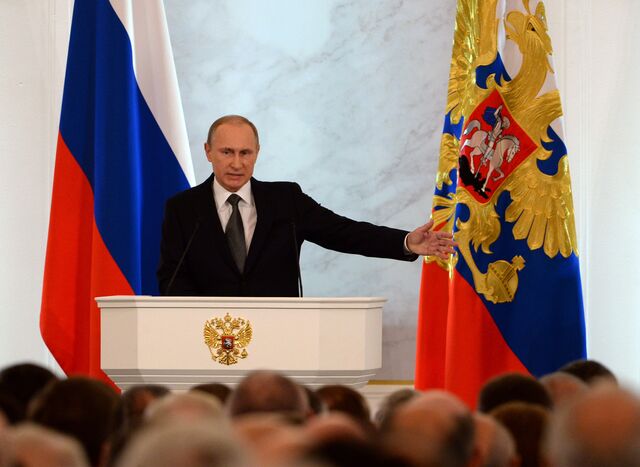 Russian inflation accelerated more than economists predicted, reaching the fastest pace since June 2011 as the ruble crumbled amid falling oil prices.
Consumer prices surged 9.1 percent from a year earlier in November, compared with 8.3 percent in October, the Federal Statistics Service in Moscow said today in an e-mailed statement. That exceeds the median estimate of 21 economists surveyed by Bloomberg for an 8.9 percent increase. Prices rose 1.3 percent from the previous month.
With the price of oil, Russia's main export earner, near a four-year low, the ruble is the world's worst-performing currency in the past three months, pushing the cost of imported goods higher. The central bank has raised its benchmark interest rate four times this year to 9.5 percent. It's postponed a 4 percent inflation goal until 2017.
The Economy Ministry acknowledged this week that the world's largest energy exporter may suffer a recession next year, the first since 2009. Gross domestic product may shrink 0.8 percent in 2015, Deputy Economy Minister Alexey Vedev said Dec. 2. Inflation is forecast at 9 percent by year-end before easing to 7.5 percent by end-2015, he said.
Russia must balance its goals to stimulate economic growth and restrain inflation, President Vladimir Putin said today in his annual address to parliament.
Before it's here, it's on the Bloomberg Terminal.
LEARN MORE