Nestle Sees Unrest Adding Pressures on West Africa Business
Chris Kay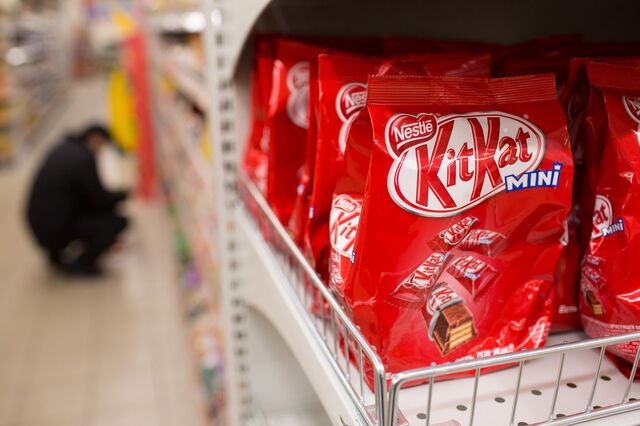 Militant insurgencies across West Africa are weighing on Nestle SA's business in the region, adding to the pressures of currency depreciation, high inflation and the Ebola outbreak, the food maker's regional head said.
Islamist rebellions in some countries are undermining consumer confidence, Nandu Nandkishore, Nestle's 56-year-old head of Asia, Africa and Oceania, said in a Nov. 28 interview at the Swiss company's factory in Agbara, southwest Nigeria. Militants linked to al-Qaeda have stepped up attacks against United Nations' peacekeepers and French soldiers in northern Mali this year, while Nigeria's government is struggling to contain a rebellion by Boko Haram, which has killed more than 13,000 since 2009.
"The climate of fear immediately affects trade, which then slows down or tends to de-stock significantly and then affects consumers going out to shop," Nandkishore said. "It does affect business."
Conditions from Africa to Asia are deteriorating for Nestle, which has forecast a challenging fourth quarter after nine-month sales missed estimates. The Vevey, Switzerland-based company is struggling to lift prices in Europe, and wrestling a decline in its frozen-food business in North America.
High Inflation
In West Africa, currency weakness and high inflation will probably persist into 2015, Nandkishore said. The currencies of Nigeria and Ghana, the two largest economies in the region, have both weakened more than 10 percent this year against the dollar, while Ghana's inflation rate accelerated to 16.9 percent in October.
"The inflation is because of currency devaluation and particularly when you have oil prices dropping," he said.
Nestle Nigeria Plc shares listed on the local bourse in Lagos have dropped 33 percent this year, compared with the parent company's 11 percent rise in Zurich. Nine-month profit fell 1.4 percent to 16.9 billion naira ($92 million), even as revenue grew 7.6 percent percent to 102.7 billion naira.
In Nigeria, "we expect a subdued business environment for most consumer goods companies going into 2015," Uwadiae Osadiaye, a Lagos-based analyst at FBN Capital Ltd., wrote in an e-mailed note today. "While Nestle is likely to outperform competition in 2015, we expect a relatively weak earnings growth."
While the worst Ebola outbreak on record has affected Nestle's business in West Africa, recent statistics suggest some "progress being made," Nandkishore said.
"We see a responsibility to continue business operations as normally as possible."
Nestle will continue to build its business in the region after investing more than 600 million Swiss francs ($616 million) in 22 West and Central African countries in five years, with seven factories in the region, Nandkishore said.
"This continues to be a land of high demographic growth," he said. "We remain optimistic about Africa in general, West Africa in particular."
Before it's here, it's on the Bloomberg Terminal.
LEARN MORE