Emerging Market Distressed Debt Loses Most Since 2008
David Yong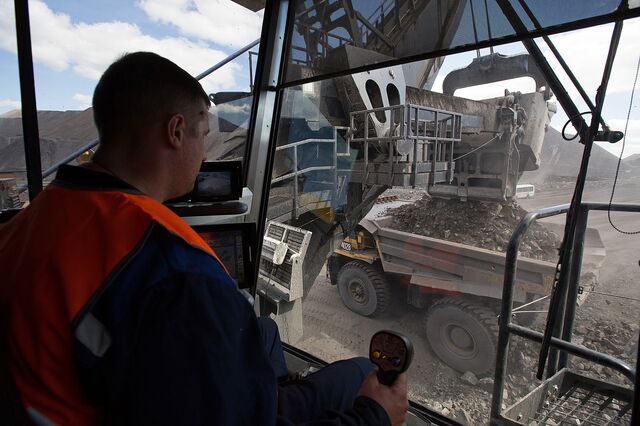 Losses in emerging market distressed debt have mounted to the worst since the global financial crisis led by Indonesian coal miner PT Bumi Resources and ZAO Russian Standard Bank.
Bank of America Merrill Lynch's distressed emerging markets corporate index tumbled 2.7 percent yesterday after a 5.6 percent drop in November. The gauge, which tracks 108 dollar-and euro-denominated debentures from Russia to China and Brazil, has retreated 9.8 percent this year, the most since a 36.8 percent slide in 2008.
A glut in coal and iron ore, plunging oil prices and sanctions against Russia are pushing more companies to the brink of default. Hedge funds are shutting at a rate not seen since the credit crunch amid disappointing returns while the International Monetary Fund forecasts the global economy will expand 3.8 percent in 2015, below the boom years of 2004 to 2007, when growth was 4.9 percent or more.
"It's a very bloody environment for most of the small- and mid-sized commodity players," Heo Joon Hyuk, the New York-based head of global fixed income at Mirae Asset Global Investments Co., said by e-mail today. "And Russian corporates have one more burden above falling commodities -- funding restrictions."
Confidence Eroded
The losses in emerging markets mirror weakness in distressed debt worldwide as concerns mount that economic growth is slowing globally. Bank of America's U.S. distressed high yield index, which tracks 195 dollar bonds from North America to Australia, has declined 14.9 percent this year, on track for the worst performance since a 44.9 percent slump in 2008.
Moody's Investors Service cut its outlook for Russian Standard Bank to negative from stable in October, citing its "deteriorating asset quality" and first-half net losses that reflected its high provisioning charges for problem loans.
The bank, established in 1999 by vodka billionaire Roustam Tariko, last month proposed to extend the maturities of its Eurobonds by two years to 2020 and increase the coupon as yields surged amid international sanctions that are making it harder for junk-rated lenders to access foreign capital.
The $350 million of 10.75 percent securities due April 2018 tumbled 5.04 cents yesterday to 55 cents on the dollar, a record low, after losing 23.7 percent in November.
Standard & Poor's said last month that Russia-Ukraine tensions have eroded investor confidence in Russian banks, spurring capital outflows.
Bumi Debt
Leading losses among emerging-market bonds in Asia is Bumi Resources, the region's most-indebted coal miner. Three of its units filed for Chapter 15 creditor protection in New York yesterday after winning a six-month moratorium against noteholders in Singapore last week.
Bumi's $700 million of 10.75 percent notes due 2017 retreated 24.4 percent last month, according to data compiled by Bloomberg. The Jakarta-based group failed to pay the notes' semi-annual coupon after a 30-day grace period ended Nov. 5.
"The Chapter 15 filing is a jurisdiction matter because most of the noteholders are based in the U.S.," Bumi Resources spokesman Chris Fong said by telephone today. "We will look to create a level playing field and a fair scheme for all creditors," he said, declining to elaborate on any potential restructuring plans.
Brazilian sugar producer Grupo Virgolino de Oliveira SA's $300 million of 10.5 percent debentures due January 2018 dropped 36.5 percent in November to trade as low as 14 cents on the dollar. Investors in the unprofitable company hired advisers to renegotiate debt obligations, two people with knowledge of the matter said Dec. 1.
"The pressure on emerging markets will continue," Mirae Asset's Heo said. "At least for another two quarters."
Before it's here, it's on the Bloomberg Terminal.
LEARN MORE