U.S. Stocks Climb With Dollar as Oil Sinkes; Gold Drops
Stephen Kirkland and Jeremy Herron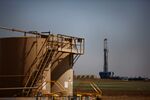 U.S. stocks climbed with the dollar on speculation the economy is strong enough to withstand tighter monetary policy. European equities rose on prospects for increased stimulus, while oil retreated with gold.
The Standard & Poor's 500 Index added 0.6 percent to close at 2,066.55 by 4 p.m. in New York. The Stoxx Europe 600 Index rose 0.5 percent for its first advance in three days, while the Shanghai Composite Index jumped 3.1 percent to a three-year high. The Bloomberg Dollar Spot Index gained 0.7 percent and the ruble reached a record low. Yields on 10-year Treasuries advanced six basis points to 2.29 percent. West Texas Intermediate crude slid 3.1 percent to $66.88 a barrel after surging yesterday. Gold fell for the third time in four days.
U.S. construction spending rose more than forecast in October, data today showed, with analysts predicting this week's payrolls report will indicate steady gains in hiring. Two Federal Reserve officials said oil's slump will boost spending and aid growth. The People's Bank of China refrained from draining funds from the financial system, fueling speculation that it may be preparing stimulus measures. The European Central Bank reviews monetary policy Dec. 4.
"The economy seems to be fine and nothing is changing that narrative," James W. Gaul, a portfolio manager at Boston Advisors LLC, which oversees about $2.8 billion, said by phone. "The big economic thinking into next year is the Fed raising rates and perhaps this supports the story that nothing is changing on that front."
Health Shares
The S&P 500 fell 0.7 percent yesterday, the most since Oct. 22, as data showing weaker Black Friday retail sales and a a slowdown in Chinese manufacturing growth overshadowed a one-day rebound in oil prices and signs of expansion at American factories. The gauge has climbed for six Decembers in a row, posting an average return of 2.2 percent.
Among stocks moving today, health-care shares advanced 1.1 percent as Biogen Idec Inc. surged 6.4 percent on positive data from an Alzheimer's drug trial. Energy shares rallied 1.3 percent for a second day of gains even as oil resumed its selloff.
Oil has collapsed into a bear market amid the highest U.S. output in more than three decades and signs of slowing global demand. OPEC, responsible for about 40 percent of the world's oil supply, resisted calls from members including Venezuela and Iran to reduce its quota of 30 million barrels a day at a Nov. 27 meeting in Vienna.
Not Worried
Brent crude slid 2.8 percent to $70.54 a barrel after yesterday's 3.4 percent rally, the biggest one-day gain since October 2012, as the Iraqi government and Kurdish authorities reached a deal on oil exports.
Fed Vice Chairman Stanley Fischer and New York Fed President William C. Dudley, speaking at separate events yesterday in New York, both stressed the positive economic impact from the steepest decline in oil prices for five years.
"I'm not very worried," Fischer told an audience at the Council on Foreign Relations. "The lower inflation that we'll get from the lower price of oil is going to be temporary."
The dollar appreciated 0.7 percent to $1.2383 per euro and climbed 0.7 percent to 119.21 yen, after touching 119.29, the strongest level since August 2007. The euro was little changed at 147.61 yen.
"I'm a big fan of the U.S. dollar," said Neil Jones, head of hedge fund sales at Mizuho Bank Ltd. in London. "We've seen some very encouraging economic data and the upside is likely to continue. The policy divergence between the Federal Reserve and the rest of the developed economies is supportive for the dollar."
Commodity Index
The Bloomberg Commodity Index sank 2 percent to the lowest level since April 2009 as the stronger greenback damped demand for dollar-denominated assets. Gold futures sank 1.5 percent to settle at $1,199.40 an ounce, while contracts on silver fell 1.4 percent to $16.456 per ounce, after jumping 7.3 percent yesterday.
Copper futures declined for the sixth time in seven days amid signs of slowing growth in China, the largest metals consumer. The metal for delivery in March fell 0.2 percent to $2.8915 a pound in New York.
The Stoxx 600 has climbed 12 percent from a low reached in October after ECB President Mario Draghi said the central bank may broaden its asset-buying program to include government bonds, while regulators in Japan and China have boosted stimulus measures.
Brazil, China
Energy shares in Europe rose after six days of losses to help the Stoxx 600's advance. Oil and gas stocks ended their longest losing streak in almost 18 months. The broader gauge lost 0.5 percent yesterday as factory indexes fell in China and Europe.
The MSCI Emerging Markets Index slipped 0.2 percent today, erasing earlier gains as Brazilian shares declined for a second day after data showed stagnation in the country's industrial output. The Ibovespa lost 1.3 percent.
The Hang Seng China Enterprises Index of mainland Chinese shares traded in Hong Kong jumped 2.8 percent. China's central bank halted sales of repos used to withdraw funds Nov. 27 for the first time in four months, after conducting the operations every Tuesday and Thursday. That prompted speculation China may ease monetary policy.
The ruble tumbled 5.4 percent to 53.9795 per dollar in Moscow, extending its all-time low. The currency of Russia, which is the world's biggest energy exporter, has tumbled almost 20 percent in six days amid oil's drop to a five-year low.
Russia's economy may enter its first recession since 2009 in the first quarter, Deputy Economy Minister Alexei Vedev said. Gross domestic product may shrink 0.8 percent next year, compared with an earlier estimate for 1.2 percent growth, Vedev told reporters in Moscow today.
The Micex equity index rose for a third day as the weaker currency boosted the profit outlook for exporters whose costs are mainly based in rubles.
Before it's here, it's on the Bloomberg Terminal.
LEARN MORE