Einhorn and Ackman Gain as Stock Funds Climb in November
Simone Foxman and Kelly Bit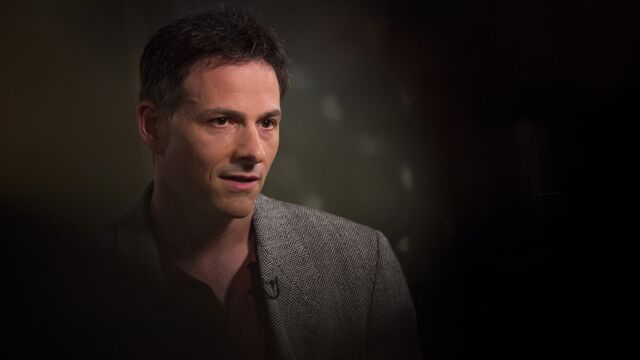 November was a good month for the equity titans of the hedge-fund industry.
Daniel Loeb's $17.5 billion Third Point LLC climbed 2.9 percent in its main fund, bringing returns for the year to 9.1 percent; Bill Ackman's $18 billion Pershing Square Capital Management LP rose 5.5 percent last month through Nov. 25 and 42 percent year-to-date in its publicly traded fund; Einhorn's $10 billion hedge fund firm Greenlight Capital Inc. gained 5.8 percent in November in its main pool, lifting year-to-date returns to 11 percent.
The three managers, known for publicly disclosing holdings and occasionally pushing for change at companies, have outperformed the average hedge fund this year as the Standard & Poor's 500 Index has rallied 11 percent. The HFRX Global Hedge Fund Index, which measures asset-weighted performance of hedge funds across strategies, gained 0.4 percent in November, pushing year-to-date returns to 0.2 percent.
Jonathan Gasthalter, a spokesman for Greenlight with Sard Verbinnen & Co., and Elissa Doyle, a spokeswoman for New York-based Third Point, declined to comment on the firms' returns.
The managers reported mixed results in October when volatility soared as oil prices dropped and concerns grew that global economic growth was faltering. Pershing Square's publicly traded fund rose 1.4 percent. Greenlight's main pool advanced 2.2 percent and Third Point Offshore fell 1.3 percent.
Capital Raising
Greenlight told clients in October that it planned to raise money in November and December to take advantage of the market turmoil. The New York-based firm said it had purchased stakes in storage computer-maker EMC Corp. and Consol Energy Inc. in a letter to investors last month.
In a Nov. 4 call discussing the results of Greenlight Capital Re Ltd., the reinsurer in which Einhorn is chairman, he said he wished the October correction in the stock market had been longer so that he could have made more investments at bargain prices.
Third Point said it realigned its portfolio in October by taking on new positions and re-establishing investments in companies it had exited at higher prices, according to a third-quarter letter posted on its website.
Pershing Square
The biggest positive contributors to Pershing Square's third-quarter performance were Canadian Pacific Railway Ltd., Allergan Inc. and its bet against Herbalife Ltd., according to the firm's quarterly letter, a copy of which was obtained by Bloomberg News.
Pershing Square's newest position is in animal-health company Zoetis Inc. The firm called the former Pfizer Inc. unit a "scarce asset," comparing it to its investment in Beam Inc., which was acquired in May by Suntory Holdings Ltd.
The company is attractive as generic competition in its markets is minimal and its business model does not have to rely on new products to compensate for the loss of patent exclusivity, Pershing Square wrote in the letter, saying it looks forward to "beginning a dialogue" with Zoetis's management and board.
Before it's here, it's on the Bloomberg Terminal.
LEARN MORE