10 Political Books to Buy Immediately This Black Friday
A shopping guide for the discriminating junkie's wish list.
By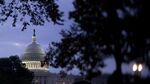 Let's posit that you have a friend or relative who cares about politics. He has a wish list. He already owns What It Takes, Game Change, and The Victory Lab. What else does he need? Any one of these books, or all of them, depending on whether he's fonder of history or snark, policy or campaigns.
The Permanent Campaign (1980)
At the start of his career, Sidney Blumenthal was a sharp, cynical observer of the trends that he feared the most. His work on the conservative "counter-establishment" was essential; so was this profile of the consultants and strategists who had professionalized politics. There's an "oh, that's how that happened" quality to the book now, when a political decision in November 2014 is analyzed for what it means for the next presidential election. (Availability: Used)
Curse of the Giant Muffins (1987)
Michael Kinsley's first collection of columns remains his best. The classic "Jerseygate" story, which defined the gaffe for all time as "when a politician tells the truth by accident," is here; so is the result of The New Republic's contest to find a more boring headline than "Worthwhile Canadian Initiative." (My personal favorite: "Trade, a Two-Way Street.") Even the dated pieces, like a sustained mockery of the 1984 Democratic platform, have loud echo. (Availability: Used)
Showdown at Gucci Gulch (1988)
It's the best story of a tax bill's passage ever told. Jeffrey Birnbaum and Alan Murray make the struggle for the 1986 Tax Reform bill into something deeply human. Bob Packwood is seen, for the last time, as a powerful and generous legislator. Bill Bradley demonstrates how the senators who dream of the presidency (50 percent at any given time) can make themselves useful. 
(Availability: Paperback, Kindle)
The Ambition and the Power (1989)
This is a frustrating read, if you cover politics. John M. Barry was given the kind of access to Speaker of the House Jim Wright that future speakers would never be naive enough to give. Barry in the room for key meetings, in the car when Wright stumped for Democratic candidates, by his side when Newt Gingrich brought him down. 
(Availability: Used, because the world is unfair and the publisher can't keep this in print)
Cross to Bear (1992)
John Maginnis writes about the Louisiana gubernatorial contest between Edwin Edwards and David Duke, and I could end the sentence there. Everything went wrong in that election, the politics of charisma clashing with the slow conversion of Dixiecrats into Republicans, clashing with the lumpen politics of racial backlash.
(Availability: Used)
Alex Haley: The Playboy Interviews (1993)
Not a collection of political stories per se, but Haley's interviews with Martin Luther King, Jr and the (justly forgotten) American Nazi George Lincoln Rockwell are single-lesson courses in how journalists should talk to the powerful. (Availability: Used)
Political Fictions (2001)
Joan Didion's political essays for the New York Review of Books span a period between the great crises, post Perestroika, pre-9/11. Contemporary critics harshed her for her reducing every major political development to a cynical choice. Yet that's what she saw, and she captured it in prose that zooms from close-up to 20,000 feet with real ease.
(Availability: It was packaged in one volume, but it's better to grab 2006's comprehensive Didion collection for 10 bucks more.)
Gang of Five (2000)
Nina Easton profiled five conservatives as a way of explaining how the tail-end of the Baby Boom rebelled against liberalism. It's hard to read this, drive on D.C.'s Constitution Avenue, and not imagine the young Grover Norquist doing the same while singing rebel songs.(Availability: Paperback, Kindle)
Prince of Darkness (2008)
Robert Novak's memoir, finished shortly before he was felled by cancer, is one of the most honest documents of life in D.C. The big news from its release was that the anonymous Democrat who called George McGovern the candidate of "acid, amnesty and abortion" was ... Tom Eagleton, who became McGovern's short-lived running mate and wrecked his campaign. The book is spilling over with facts like that, drunken lunches, threats to punch people, and delicious score-settling with plastic people. (Availability: Paperback, Kindle)
Herding Donkeys (2012)
Ari Berman spent hours upon hours following Howard Dean as the failed presidential candidate remade the Democratic National Committee. He was with him on Election Night 2008, and in lower moments, getting Dean's reaction after his rival party leaders went to other reporters and undermined him. Berman wants to wonk out about how Dean presided over the "50-state strategy" to rebuild the party. Dean obliges, while imparting lots of wisdom about how politicians work over the press. (Availability: Paperback, Kindle)
Bonus, mixed media category: A Perfect Candidate (1996)
David Van Taylor's documentary about the 1994 Virginia Senate race between Chuck Robb and Oliver North goes everywhere it needs to. It's at the state GOP convention that nominates an Iran-Contra scandal antihero, the supermarkets where Robb fails to impress any voters, the rooms full of activists accidentally revealing things to Washington Post reporters. There are three or four narratives running at any given time; the story of North's consultants is so well-told that the viewer feels a few pangs of sympathy when a defeated flack storms off camera and promises to be meaner in his next race.
CORRECTION: An earlier version of this article misidentified Chuck Robb's opponent in the 1994 Virginia Senate race.