U.S. Stocks Decline as Slump in Energy Offsets Retailers
Callie Bost and Jonathan Morgan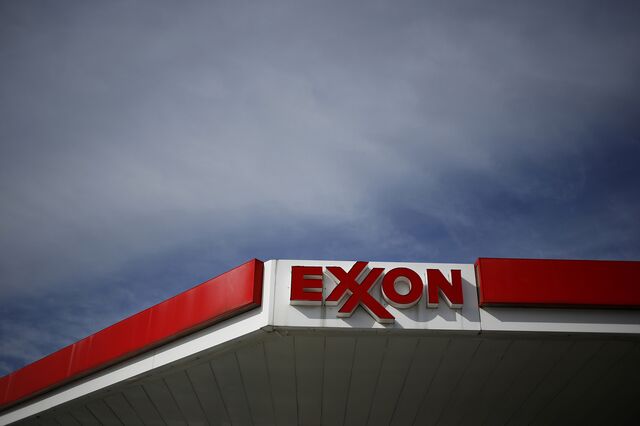 The Standard & Poor's 500 Index fell as small-cap companies and energy producers slumped on OPEC's decision to keep its output target unchanged, offsetting a rally in retailers.
Exxon Mobil Corp. and Chevron Corp., the oil and gas stocks with the biggest weighting on the benchmark S&P 500, lost more than 4.2 percent. American Airlines Group Inc. and Delta Air Lines Inc. rose at least 5.5 percent amid optimism that they will benefit from lower fuel costs. Wal-Mart Stores Inc. and United Parcel Service Inc. jumped more than 2.8 percent as shoppers go to stores and online for the Black Friday weekend.
The S&P 500 fell 0.3 percent to 2,067.56 at 1 p.m. in New York, as exchanges closed early after the Thanksgiving holiday yesterday. The Dow Jones Industrial Average added less than 1 point to 17,828.24. The Nasdaq 100 Index jumped 0.5 percent while the Russell 2000 Index lost 1.5 percent, the most since Oct. 9.
The S&P 500 closed at a record on Nov. 26 and completed its second monthly gain today, with an increase of 2.5 percent. It has rallied 11 percent from its low last month as data signaled the U.S. economy is improving, and central banks around the world boosted stimulus measures.
"The larger story is the sharp oil-price dip overnight," Richard Hunter, head of equities at Hargreaves Lansdown Plc in London, wrote in an e-mail. "That's expected to continue the pressure on the oil majors, while at the same time giving a fillip both to the consumer -- an effective tax cut -- and indeed the airlines."
Oil Tumbles
West Texas Intermediate crude oil dropped 8.7 percent from its Nov. 26 close, the biggest loss in more than three years, as the Organization of Petroleum Exporting Countries yesterday agreed not to reduce its production ceiling even after oil collapsed into a bear market this year.
Exxon Mobil declined 4.2 percent, the most since July, and Chevron lost 5.4 percent, its biggest drop since 2011. Schlumberger Ltd., the world's biggest provider of oilfield services, slipped 7.4 percent. Halliburton Co., the second-largest, tumbled 11 percent. Baker Hughes Inc., which Halliburton has agreed to buy, dropped 8.9 percent.
American Airlines, the world's largest carrier, climbed 7.9 percent. Delta Air Lines added 5.5 percent. Southwest Airlines Co. rallied 6.5 percent.
Wal-Mart surged 3 percent, the most in the Dow, and J.C. Penney Co. climbed 3.4 percent. UPS gained 2.8 percent, Best Buy Co. advanced 1.7 percent and Amazon.com Inc. added 1.5 percent. The National Retail Federation projected a 4.1 percent gain in retail sales in November and December, the biggest increase since 2011.
"Retail sales and Internet retail sales show yesterday was a good day," Dan Heckman, Kansas City, Missouri-based national investment consultant at U.S. Bank Wealth Management, said by phone. His firm oversees about $120 billion. "With the drop in oil we think this will be a tremendous holiday season. Investors are going to watch which sectors will be impacted by the decline in oil."
Before it's here, it's on the Bloomberg Terminal.
LEARN MORE