For the Paddler Who Has Everything: Oru's Folding Kayak
by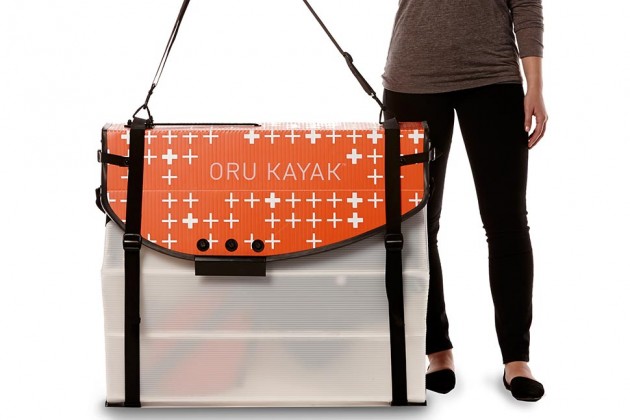 If you're an urbanite who likes to kayak on a whim, you have a storage problem: There aren't many good places to stow your boat. Oru Kayak solved this puzzle when it released a vessel with a plastic 12-foot body that can fold like origami and fit into a suitcase. Just in time for the holidays, the San Francisco company is introducing a more comfortable, premium model for the outdoorsy type who has everything.

It all started, as these things often do, with a 2012 Kickstarter campaign that managed to raise more than $440,000, sailing past its $80,000 goal in a few hours. The company has already sold roughly 4,000 kayaks priced at $1,195, and it will continue producing the original model.
For the new, tricked-out Bay+, however, Oru's founders decided to incorporate some feedback from first-generation users. Although the minimalist cockpit was fine for experienced kayakers, it didn't offer back support for beginners. The new luxury kayak has an adjustable, molded-foam backrest shaped more like a traditional chair.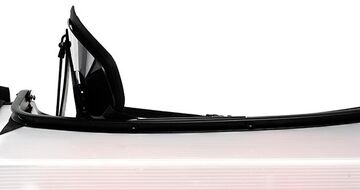 "Think about it like iPhones," says Anton Willis, an industrial designer and Oru's chief executive. "This is the 6 Plus," he says of the new kayak. "But it's not bigger, and it bends only where you want it to bend."
Another perk of the Bay+ is a dry hatch for storing water-unfriendly items such as a cell phone, wallet, and keys. The Bay+ also sports a print, unlike the original, which was solid white with an orange cockpit.
Some things haven't changed: It's still lightweight—although at 28 pounds, it's only a few pounds heavier than the basic model—and easy to assemble in about five minutes using strap-and-buckle hardware. Willis thought up the idea for a folding kayak after moving to a small San Francisco apartment with no spare room for his fiberglass kayak. His eureka moment occurred after reading a 2007 New Yorker profile of Robert Lang, a physicist turned origami artist. Then came months of sketching, prototyping, and shake-out cruises before managing to design a watertight kayak from a single piece of double-layered polypropylene. Since that initial product, Oru has received a cash injection from angel investors and is about to close its first seed round.
Bay+ is available online in a 250 limited edition for $1,495.

Before it's here, it's on the Bloomberg Terminal.
LEARN MORE