HC2 Falls as Harbinger Group Limits Ties With Falcone Firms
Laura Davison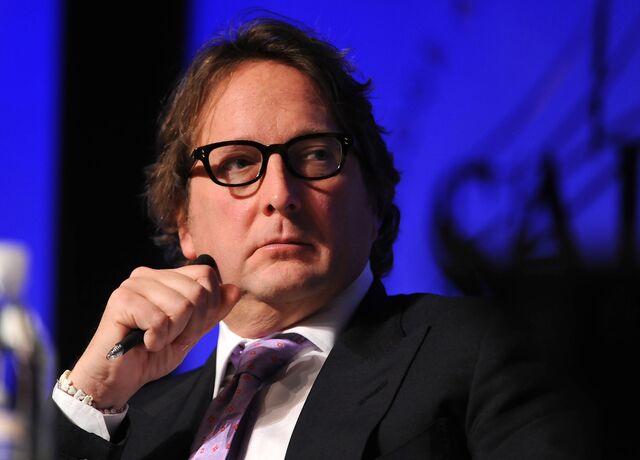 Philip Falcone's HC2 Holdings Inc. fell in New York trading after Harbinger Group Inc. disclosed plans to limit ties with the investor.
HC2 lost 2.4 percent to $8 at 12:09 p.m. Harbinger Group said in a Nov. 26 filing that it may cut its HC2 stake.
Harbinger Group will "use its commercially reasonable efforts to market and sell the shares for not less than fair market value," the New York-based company said. Harbinger Group had a 25 percent stake in HC2 as of Sept. 30, according to a separate filing.
Harbinger Group said Nov. 25 that Falcone was stepping down as chairman and chief executive officer to focus on HC2. Harbinger Group also said it intends to "cease receiving and providing services to Harbinger Capital Partners," Falcone's hedge-fund firm.
Falcone was barred last year from the securities industry until at least 2018 to settle a regulatory probe into his hedge fund. The Securities and Exchange Commission had accused Falcone of improperly borrowing money from the fund to pay personal taxes and said he gave preferential treatment to some of his investors in returning their money.
Leucadia National Corp., the parent of investment bank Jefferies Group LLC, has been asserting more control over Harbinger Group while increasing its stake. Leucadia Chairman Joseph Steinberg was named to lead Harbinger Group's board the day Falcone stepped down.
Before it's here, it's on the Bloomberg Terminal.
LEARN MORE