SABMiller Looks to Coca-Cola Deal to Pique Castel Interest
Janice Kew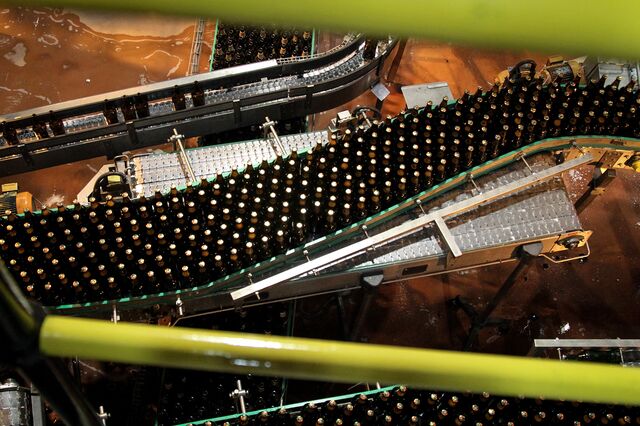 SABMiller Plc wants to strengthen its partnership with French drinks company Groupe Castel after forming the biggest Coca-Cola Co. bottler in Africa with the world's largest soft-drink maker.
Castel "are partners of ours, so what we'd want to do is show them the benefits of what we're doing and try and see if we can work together on further opportunities," Mark Bowman, managing director of SABMiller Africa, said in an interview in Johannesburg yesterday. The shares rose as much as 0.9 percent to 3,578.50 pence and was little changed as of 1:31 p.m. in London.
The maker of Grolsch and Peroni lagers yesterday agreed to combine bottling operations for non-alcoholic beverages with Coca-Cola in southern and East Africa. Castel is often mentioned as a potential takeover target for the world's second-largest brewer, which already owns 20 percent of the French winemaker. In turn, Castel has a 38 percent stake in SABMiller's Africa business.
SABMiller is increasing its focus on sodas and other non-alcoholic beverages as global demand for beer stagnates and targets for consolidation become harder to find. The joint venture with Coca-Cola will have annual revenue of almost $3 billion and will be among the world's top 10 bottlers, with 40 percent of the African market.
"We've always been acutely aware of the fact that we're a beer-centric organization with strong soft drink interests, particularly in Africa," Bowman said. The Coca-Cola deal is a way to ensure the soft drinks business has a stronger focus "through its own board and own executive and that's quite a big change for us," he said.
Castel is supportive of the Coca-Cola transaction, Bowman said. A partnership between the new company and the French winemaker could "present further scale opportunity," for the combined business, he said.
Before it's here, it's on the Bloomberg Terminal.
LEARN MORE