A Ray of Hope, at Last, for People in Foreclosed Homes
By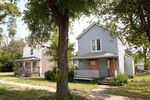 The Federal Housing Finance Agency has finally budged on a policy that had the pernicious effect of favoring moneyed investors over residents in foreclosure cases. While the change is narrowly targeted, it could be a precursor to broader changes advocated by representatives of people who have trouble keeping up with mortgage payments.
The policy applies to people whose homes have gone through foreclosure, owned by Fannie Mae or Freddie Mac, and worth less than the amount owed on the mortgage. The agency announced on Tuesday that the residents (i.e., the people who used to own the houses) will be able to buy them from Fannie Mae and Freddie Mac for their fair-market value. That's the same price that investors pay. Until now, residents were required to pay the entire amount owed on the mortgage if they wanted to keep their homes.
The old policy was designed to keep people from strategically defaulting—letting their homes go into foreclosure, even though they had resources to keep paying, just so they could buy them back more cheaply. It had the effect of pushing people out and turning their homes over to speculators.
"This is a targeted, but important policy change that should help reduce property vacancies and stabilize home values and neighborhoods," FHFA Director Melvin Watt stated in the agency's press release.
Watt has been under intense pressure to reverse the policies of his predecessor, Edward DeMarco, who ran the agency from 2009 until earlier this year. Here's how Bloomberg News described his situation:
Watt's circumspect style and scant policy changes in his first nine months as director of the Federal Housing Finance Agency have drawn criticism from some of the same housing advocates who pushed President Barack Obama to appoint him. The National Low Income Housing Coalition and other groups said they expected Watt, the most powerful housing official in America, to move quickly to help troubled borrowers and lower-income families shut out of the two-year housing recovery. Instead, he is maneuvering cautiously, asking for public feedback on many issues—and earning accolades from the mortgage industry.

Last week Watt got an earful from Senator Elizabeth Warren, a Massachusetts Democrat. "You've been in office for nearly a year now and you haven't helped a single family, not even one, by agreeing to a principal reduction. So I want to know why this hasn't been a priority for you," she said, according to a HousingWire report from the hearing.

The policy announced on Tuesday applies to only 121,000 houses that are owned by Fannie Mae and Freddie Mac because they went through foreclosure. Warren and others are pushing the FHFA to extend relief to homeowners who are having trouble making payments but haven't yet fallen into foreclosure. Warren cited a 2013 Congressional Budget Office study during the Senate hearing last week that found that even a modest principal reduction plan could help 1.2 million underwater homeowners, prevent 43,000 defaults, and save Fannie and Freddie about $2.8 billion.

Barry Zigas, director of housing policy for the Consumer Federation of America, said on Wednesday that the FHFA's concern that people would strategically default was overblown, especially now that the housing market has stabilized. "This is an important change in policy and might, I want to emphasize might, lead to further policy changes along those lines," he said.

Julia Gordon, director of housing finance and policy at the Center for American Progress, said the break for people whose homes have already been seized by Fannie and Freddie is "a poor cousin to principal reduction" on loans to people who still own their homes. By the time a home has been seized, the borrower's credit score has been trashed, he or she has probably had to move out, and he or she will be barred from getting a new mortgage insured by Fannie Mae or Freddie Mac. As for the FHFA's worries about "strategic default," she said that principal reduction is already being used successfully on loans not backed by Fannie or Freddie.

"All of these modification programs require the homeowner to demonstrate a hardship," she added, "which is hard to fake."
Before it's here, it's on the Bloomberg Terminal.
LEARN MORE