S&P 500 Climbs to Record as Bonds Rise; Oil Extends Slump
Joseph Ciolli and Jeremy Herron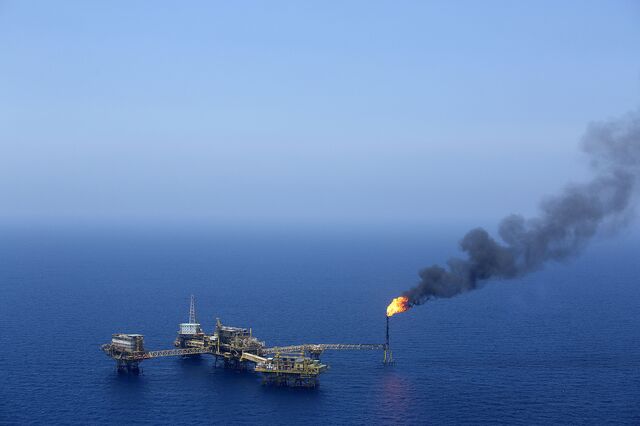 U.S. stock indexes rose to records, while the dollar fell and Treasuries climbed, as investors assessed American economic data. Crude oil slid to the lowest level in more than four years before tomorrow's OPEC meeting.
The Standard & Poor's 500 Index added 0.3 percent to 2,072.83 by 4 p.m. in New York, rising for the fourth time in five days as the Dow Jones Industrial Average also closed at an all-time high. Germany's DAX Index capped a 10th day of gains. The Bloomberg Dollar Spot Index fell for a second day, losing 0.2 percent as yields on 10-year Treasuries declined one basis point to 2.23 percent. Oil in New York dropped 0.5 percent after Saudi Arabia's oil minister said sliding prices will stabilize on their own. Corn jumped on rising ethanol demand.
Consumer spending in the U.S. climbed at the same pace as incomes in October, signaling households are staying within their means as the holiday shopping season begins. Other data showed demand for capital goods unexpectedly dropped in October, while new homes sold at a slower pace than forecast. Oil ministers from the 12 Organization of Petroleum Exporting Countries will meet in Vienna after Venezuela, Saudi Arabia, Mexico and Russia yesterday failed to agree to on a supply cut.
"It could be a good retail season, and low gas prices are making a difference," Richard Sichel, chief investment officer at Philadelphia Trust Co., which oversees $2 billion, said by phone. "Economic numbers in general have been good, and that optimism is following through."
Low Volumes
Trading in S&P 500 stocks was 23 percent below the 30-day average, with U.S. equity and bond markets closed tomorrow for the Thanksgiving holiday. The Dow gained 0.1 percent to 17,827.75 after falling less than 0.1 percent yesterday. The Nasdaq 100 Index of technology shares climbed 0.7 percent to the highest level since March 2000.
The S&P 500 is up 11 percent from a low reached last month, closing at a fresh record for a third straight day Nov. 24 and heading for a second monthly gain. Data over the past month has indicated the U.S. economic recovery is strengthening, while central banks in Europe, Japan and China inject more stimulus. The U.S. equities benchmark has advanced each December for the past six years.
Among stocks moving today, phone companies rallied 1.2 percent, while energy shares in the S&P 500 slid 1.1 percent for the steepest losses.
OPEC Meeting
Crude has collapsed into a bear market amid the highest U.S. oil output in three decades and signs of slowing demand globally. A Bloomberg News survey showed 20 analysts were evenly divided on whether OPEC will cut supply to support prices. The group, which pumps about 40 percent of the world's oil, will discuss its official production target of 30 million barrels a day at tomorrow's meeting in Austria.
"All eyes are going to be on the OPEC meeting tomorrow and what's going to happen with the price of oil," Michael James, a Los Angeles-based managing director of equity trading at Wedbush Securities Inc., said by phone. "People are waiting to see if that bleeding will stop and if there will be any potential production cuts."
West Texas Intermediate crude for January delivery fell to $73.69 a barrel in New York, its lowest settlement since Sept. 21, 2010 with volumes about 21 percent below their 100-day average. Prices have tumbled 25 percent this year. Brent crude sank 0.7 percent to $77.75 per barrel in London, also its lowest close since September 2010.
Treasury Market
Saudi Oil Minister Ali Al-Naimi also said that Persian Gulf countries have reached a consensus on output and that OPEC will take a "unified position," without elaborating on what they had agreed to do.
Ten-year Treasury yields touched 2.23 percent, the lowest level since Oct. 23, as today's economic data dimmed optimism over the economic recovery.
"The data is a bit weaker than expected," said Charles Comiskey, head of Treasury trading at Bank of Nova Scotia in New York, one of 22 primary dealers that trade with the Federal Reserve. "There's a lot of money that continues to buy Treasuries regardless of what's going on, so it's going to have a bid."
Bloomberg's dollar index, which tracks the greenback against 10 major peers, dropped 0.2 percent, after yesterday touching its highest level on a closing basis since 2009 in intraday trading.
The dollar lost 0.2 percent to 117.73 per yen after reaching 118.98 Nov. 20, the strongest level since August 2007. The U.S. currency fell 0.3 percent to $1.2508 per euro in a third day of declines.
'Dollar Consolidation'
"For the very near term, we'll probably be going to see some continued dollar consolidation," Nick Bennenbroek, head of currency strategy at Wells Fargo & Co., said in a phone interview. "We know the dollar positioning is quite extended."
In Europe, German equities extended their longest rally since 2013, while travel and energy companies declined.
The Stoxx 600 Europe Index closed little changed at a two-month high, after earlier rising as much as 0.4 percent. Utility companies were among the biggest gainers, with RWE AG and EON SE helping push the DAX up 0.6 percent to its highest close since July.
Emerging stocks rose, led by Chinese financial shares, on bets the country's surprise interest-rate cut may help boost profits. The MSCI Emerging Markets Index added 0.3 percent, rising for the sixth time in seven days.
Corn futures rose for a second day in Chicago, adding 1.1 percent to $3.915 a bushel, on demand for the grain to make ethanol as U.S. output of the fuel climbed to an all-time high. Ethanol production advanced 1.2 percent to 982,000 barrels a day in the week to Nov. 21, the Energy Information Administration said today.
Before it's here, it's on the Bloomberg Terminal.
LEARN MORE