Italy's First Ebola Patient Treated With Experimental Drug
Chiara Vasarri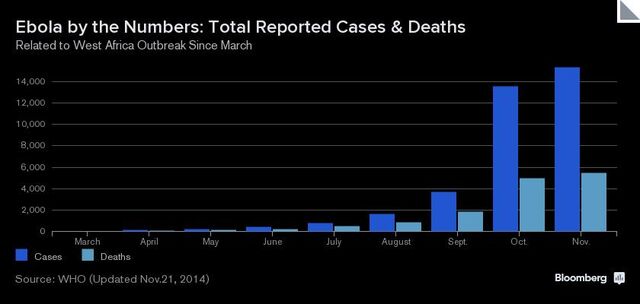 A doctor who has become the first Italian to contract Ebola arrived in Rome today and is being treated with an experimental antiviral drug.
His condition is ''stable,'' doctor Emanuele Nicastri said at a press conference at Rome's Lazzaro Spallanzani hospital, where the patient is being treated. ''He's conscious and collaborating'' with the medical team.
The 50-year-old doctor, who contracted the virus in Sierra Leone while working for the charity Emergency, was flown to Pratica di Mare military airport near Rome and taken to the Lazzaro Spallanzani institute in a special ambulance, according to an e-mailed statement from the Italian air force. The patient's family has asked that his name not be given to the press.
Rome doctors also declined to identify the antiviral drug used for treatment, though they said the drug has been used before in the U.S. and Europe. The patient will be assisted by 15 doctors and 15 nurses, all volunteers.
The Spallanzani hospital, named after an Italian biologist, was founded in 1936 as a center for the prevention, diagnosis and treatment of infectious diseases. Starting from the 1980s, it has also been one of the main Italian clinics for research and treatment of HIV/AIDS diseases.
The Italian doctor will stay in a special 16-room ward separated from the main building, Italian newspapers including Il Corriere della Sera reported today.
More than 15,000 people have been infected with Ebola and 5,420 have died, according to the World Health Organization. Almost all have been concentrated in West Africa, including Liberia, Sierra Leone and Guinea.
Before it's here, it's on the Bloomberg Terminal.
LEARN MORE