Jean-Paul Bechat, Safran's Ex-CEO Who Oversaw Merger, Dies at 72
Andrea Rothman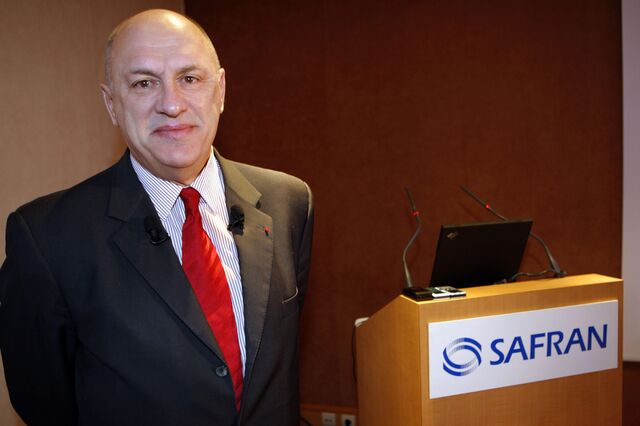 Jean-Paul Bechat, the former chief executive officer of Safran SA who presided over the merger that removed jet engine-maker Snecma SA from French-government control, has died. He was 72.
The company learned of his death yesterday, according to an e-mailed statement from Paris-based Safran. No other details were provided.
Bechat oversaw the merger in 2005 of state-owned aircraft-engine maker Snecma, which he headed from 1996, and defense-electronics maker Sagem, to form Safran, Europe's second-largest engine maker. He ran the company for two years before stepping down to be succeeded by Jean-Paul Herteman, who remains CEO.
``Having had the chance to work with him over many years, I was able to appreciate the qualities that Jean-Paul Bechat displayed over the long course of his career as an industrialist,'' Herteman said in the statement.
"His role was decisive in creating a high-technology company," Herteman said. "We owe him a lot."
Bechat was born on Sept. 2, 1942. He graduated from France's prestigous Ecole Polytechnique and held a master's degree from Stanford University in California. He spent 40 years in various roles at Safran and its predecessor companies.
Safran is a partner with General Electric Co. in making engines for both Airbus Group NV and Boeing Co. single-aisle planes.
Before it's here, it's on the Bloomberg Terminal.
LEARN MORE