IHOP, Applebees -- And Custom Personal Pizza?: Real M&A
Brooke Sutherland and Leslie Patton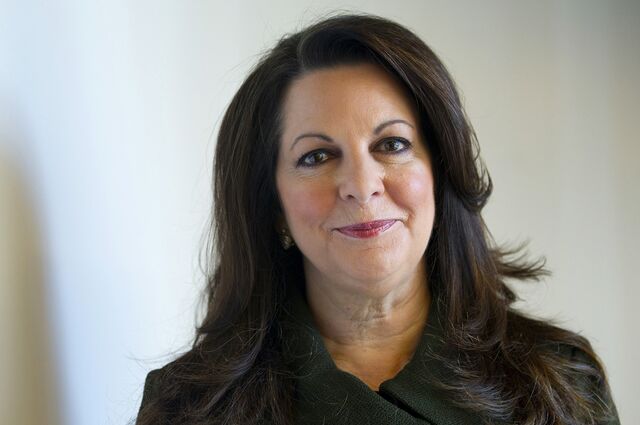 DineEquity Inc. is looking for the right culinary complement to IHOP pancakes and Applebee's lunch combos.
The $1.8 billion operator of the pancake house and casual-dining chain will have more money to spend after refinancing its debt and cutting millions in interest expense. DineEquity already announced an increased dividend and share buybacks. The next move will likely be an acquisition of a third restaurant concept to energize one of the most sluggish growth rates in the North American restaurant industry.
"You're talking about two very well-established brands," Scott Rothbort, president and founder of LakeView Asset Management LLC in Millburn, New Jersey, which owns DineEquity shares, said in a phone interview. "They need to find something that is not saturated, that has room for growth. The best thing to do is look out there and see a concept that works, that's scalable and just needs a strong backer behind it."
Chief Executive Officer Julia Stewart said on DineEquity's earnings call last month that the ideal fit would be an emerging restaurant concept with potential for international and domestic expansion that doesn't directly compete with IHOP or Applebee's. Jackson Square Partners LLC, the company's largest shareholder, would support a deal like that. Glendale, California-based DineEquity could follow the lead of Buffalo Wild Wings Inc. and invest in the market for craft-your-own pizza with a takeover of a custom piemaker such as Pizza Studio or Project Pie, said Telsey Advisory Group.
A representative for DineEquity declined to comment on the company's takeover strategy.
Waitress-to-CEO
CEO Stewart's first stint in the restaurant business was as a teenage waitress at IHOP. Prior to her current job, she held positions at Taco Bell, Burger King and Carl's Jr. The brains behind IHOP's 2007 acquisition of Applebee's, Stewart has increased margins and improved profitability by transforming the two core brands into almost entirely franchisee-owned chains.
DineEquity in July announced it would refinance debt, a move which will reap about $34 million in interest savings annually pretax. That means free cash flow that was already at the highest since 2010 last year will likely rise further.
The company's stock climbed 23 percent since the refinancing was announced. Today, DineEquity shares rose 1.3 percent to $97.33, an all-time high.
"The refinancing of the debt was a big deal," Ken Broad, a fund manager at San Francisco-based Jackson Square Partners, which oversees $25 billion, said in a phone interview. Those are "huge savings. It's no different than when you refinance your mortgage and you just all of a sudden have extra money at the end of every month."
Tomorrow's Trend
Some of that money will go toward bigger payouts for shareholders. What's left over could be used to help pay for an acquisition and complete the company's turnaround. Any takeover would likely have to be small -- probably no more than a few hundred million, if that -- because of DineEquity's remaining debt burden. The company will likely stick to private targets.
It also needs to be something with growth potential. Revenue at DineEquity, whose two main brands have more than 3,600 locations worldwide and are staples of many U.S. towns, is set to increase about 4 percent through 2015. That pace lags behind 85 percent of peers.
For a company whose restaurants are already on many American street corners, it now needs to buy the concept that shows up across the street in coming years.
"They don't really have growth," Peter Saleh, a New York-based analyst at Telsey, said in a phone interview. "They're Applebee's and IHOP. They're pretty saturated in the U.S. If they really want to add more units and grow, they'd have to do it with another concept."
'Fresher Concepts'
CEO Stewart's deal criteria may lead her to the popular fast-casual sector epitomized by Chipotle Mexican Grill Inc. Fast-casual chains typically offer healthier, fresher items than traditional fast-food restaurants, while attracting a younger crowd. They're also growing faster, boosting revenue by 11 percent in the U.S. last year, compared with about 2 percent growth at mainstream fast-food vendors, according to Chicago-based researcher Technomic Inc.
"The growth is in the fresher concepts," said Rothbort of LakeView Asset Management. "The younger consumer and even the wealthier baby-boomer consumer, they don't mind paying a few extra bucks to get fresh, healthy food. To me, that's the direction that this company should take if they're going to make another move."
Pizza Pie
DineEquity could consider buying a craft-your-own pizza chain that operates near its headquarters in Southern California, Saleh of Telsey said.
"It would just make a lot of sense for their management team to have something that's close," Saleh said. "A lot of these concepts have to grow in their home market first before they go outside."
Fast-casual pizza "is a growing category that has the potential for very high margins. I don't see why they wouldn't want to go after that category."
Buffalo Wild Wings and Chipotle are already investing in custom pizza, taking stakes in PizzaRev and Colorado-based Pizzeria Locale, respectively. DineEquity could make its own move with a takeover of a chain such as closely held Project Pie or Pizza Studio, Saleh said.
Growth Vehicle
Project Pie -- with outlets in states including California, Nevada and Colorado -- will have about 20 locations by the end of the year, according to founder James Markham. Pizza Studio, which opened its first restaurant in Los Angeles, will be operating 25 sites at year-end, with plans to expand to more than 100 locations by the end of 2015, said co-founder Samit Varma.
"It makes a lot of sense for the traditional casual dining groups like DineEquity to make acquisitions in this space because that's a really good way to grow," Varma said in a phone interview. "The company is certainly not for sale today but that doesn't mean that we won't entertain strategic options."
Markham of Project Pie said he would also be willing to talk to any potential strategic partners.
DineEquity could also eye a takeover of an up-and-coming breakfast chain such as closely held First Watch Restaurants Inc., said John Gordon, principal at San Diego-based Pacific Management Consulting Group, an adviser to restaurants and franchisees.
It "could be thought of as complementary to IHOP's breakfast tradition," he said. "I would think that Wall Street would like to see some operational synergy."
Foodie-Friendly
Others similar to First Watch include Another Broken Egg Cafe, which offers a foodie-friendly take on breakfast, and "twisted farm food" eatery Hash House A Go Go, Gordon said.
Nick Binnings, vice president of brand development at Another Broken Egg, said the company -- which operates mostly in the southeastern U.S. -- isn't looking for a buyer, though it would review any offers at the right price. Representatives for University Park, Florida-based First Watch and Hash House A Go Go didn't respond to requests for comment.
High valuations of fast-casual dining companies may force DineEquity to hold off on its dealmaking aspirations for a while, said Bryan Elliott of Raymond James Financial Inc. It needs something that has strong growth opportunities without the risks of an unproven startup and there aren't an abundant amount of opportunities like that, he said.
Without a deal though, DineEquity's revenue will continue to just sputter along.
"They need a growth engine," Bob Goldin, executive vice president at Technomic, said in a phone interview.
Before it's here, it's on the Bloomberg Terminal.
LEARN MORE