Franchisers Keep Getting Sued. Now They're Buying Insurance
by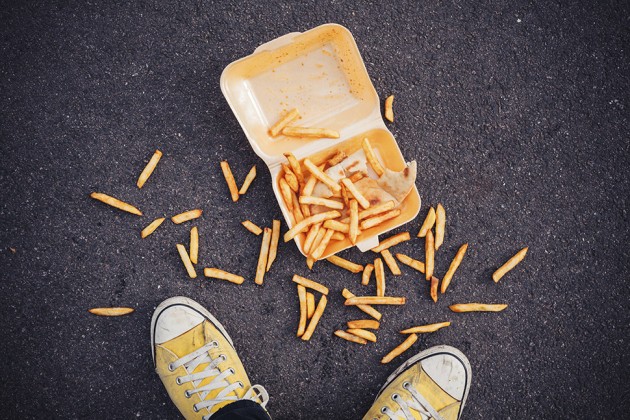 Peter Taffae looked at the litigious state of the franchising industry, where new regulations have arguably made it easier to sue franchisers and tort lawyers are building class actions, and did what any self-respecting insurance man would do: He wrote a policy.
Earlier this month, Taffae's Los Angeles-based insurance brokerage, Executive Perils, starting selling policies that covers franchise chains facing different types of legal actions. It covers franchisers—as well as corporate officers and directors—that get sued by franchisees or investors. The policy also covers franchisers when a beef between a customer and a store owner—or an employee and a store owner, as in the case of recent lawsuits involving McDonald's—turns into a lawsuit against the corporate chain.
Some of those protections have been hard for franchisers to get, says Taffae—especially for smaller chains lacking financial might. Even larger businesses have had to purchase coverage under multiple policies. Taffae says he's the first to offer franchisers such a comprehensive policy. His first clients include Tutoring Center, a chain of 75 tutoring businesses, and Dynaco Food Concepts, the parent company for such restaurant chains as Huckleberry's and Cool Hand Luke's Steakhouse & Saloon.
Pricing varies, but Taffae says a small chain might pay $12,000 a year for $1 million worth of coverage. He's targeting chains with up to 200 stores, because they're likely to face lower legal costs. Most people think of companies such as 7-Eleven and McDonald's when they think about franchising, but there are thousands of smaller chains. "It's going to be a gold mine," Taffae says.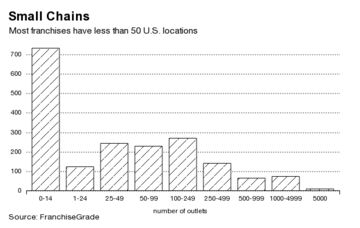 Maybe. It's hard to quantify franchise litigation with much precision, because many disputes get settled out of court. As a rule, franchise lawsuits tend to follow economic cycles, says John Gordon, principal at Pacific Management Consulting Group, which focuses on the restaurant industry. In a bad economy, franchisers may put the squeeze on franchisees, leading to lawsuits; or a store owner whose business sinks may seek to blame the corporate chain. As the economy improves, protection against such lawsuits may be less important.
Charles Internicola, a franchise lawyer who owns a home-cleaning franchise called Ecomaids, says federal rules and state lawsuits have made franchisers more vulnerable. The National Labor Relations Board recently ruled that McDonald's corporate headquarters should be treated as a defendant alongside store owners in a dispute with workers and franchisees. "Unless there's a policy shift, there will be stronger need for insurance coverage," he says.
Taffae's view on the industry, meanwhile, should also be interesting to potential franchisees, because he's handicapping how likely it is that chains will wind up in court battles with their store owners. What kinds of chains are most likely to have happy franchisees? Franchisers with higher percentages of corporate-owned stores appeal to Taffae, because they have some skin in the game. He also likes franchisers with extensive training regimens, because it shows that the franchiser wants the store owners to succeed. "They're not just churning and burning," Taffae says.
Before it's here, it's on the Bloomberg Terminal.
LEARN MORE