SNL Remakes 'I'm Just a Bill' Amid Immigration Debate
The classic cartoon explaining the way a bill becomes a law underwent a major revision.
By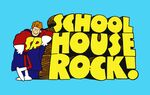 When Schoolhouse Rock's "I'm Just a Bill" debuted in 1975, it was an instant classic, especially for government class instructors trying to explain how laws are made in Washington.
With its catchy refrain, "I'm just a bill. Yes I am only a bill. And I'm sitting here on Capitol Hill," the song quickly embedded itself into the American consciousness, and  made the process of how a bill needs to pass the House and Senate before the president can sign the legislation into law accessible. It was one of a series of animated songs that informed American school kids (and many parents) about history, math, science and grammar on the ABC network in the 1970s and early 1980s.
"Saturday Night Live" had some fun over the weekend with a re-write of the old classic, featuring a character playing President Barack Obama pushing a bill down Capitol Hill three times as part of his executive action on immigration. Watch: