Madagascar Plague Outbreak Kills 40, Reaches Capital, WHO Says
Caroline Chen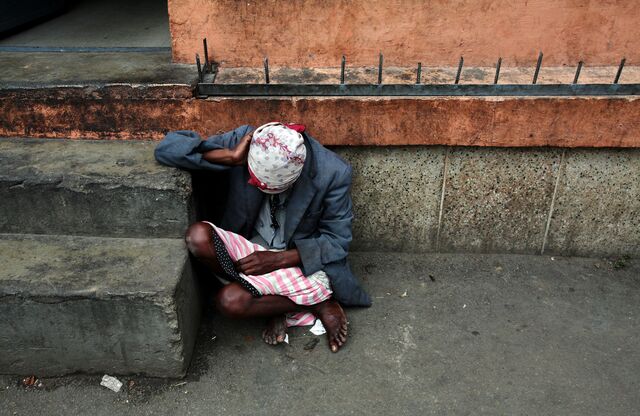 Madagascar has been hit with an outbreak of plague, with 119 confirmed cases and 40 deaths, the World Health Organization said.
The bacterial disease, transmitted by rat fleas, originated in the Soamahatamana village in August and has spread to 16 districts, the organization said in a statement yesterday. Antananarivo, the capital of the island nation off the eastern coast of Africa, has two recorded cases, including one death.
"There is now a risk of a rapid spread of the disease due to the city's high population density and the weakness of the health-care system," the WHO said. A national task force, with support from the WHO and the Red Cross, is managing the outbreak.
Bacteria carried by fleas on wild rats can cause different types of plagues. Bubonic plague, an infection of the lymph glands, is the most common form. If the bacteria reach the lungs, the patient develops pneumonic plague, which is "one of the most deadly infectious diseases," according to the WHO. In Madagascar, 2 percent of the reported cases are pneumonic, the agency said.
Past Outbreaks
The plague, also known as the Black Death, killed an estimated 50 million people during the 14th century, half in Europe and half in Asia and Africa, according to a WHO report. Historic accounts have provided evidence that the plague reached Europe via biological warfare, after the Mongol army catapulted plague-infected cadavers into the besieged Crimean city of Caffa in the mid-1300s.
Since then, improvements in living standards and health systems have dramatically reduced incidents of the plague, though infections still happen.
Seven countries -- Madagascar, Brazil, the Democratic Republic of the Congo, Myanmar, Peru, Vietnam and the U.S. -- have been affected by the plague "virtually every year" in the last 44 years, according to the WHO report.
Madagascar was last hit in December, when at least 20 people were infected, according to the BBC.
In the U.S., an average of seven human plague cases are reported each year, according to the Centers for Disease Control and Prevention. Four cases of the plague were found in Colorado this year, infections that may have been caused by an infected dog.
Before it's here, it's on the Bloomberg Terminal.
LEARN MORE