Progressives Brace for Two Years of Executive Action and Congressional Outrage
A progressive conference reveals the next strategies of the Obama administration.
By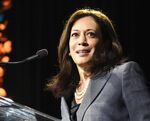 Gina McCarthy was arguing with people who weren't in the room, and she was winning. 
"Our laws direct us to act," said the Boston-born Environmental Protection Agency administrator, who was addressing the annual "Making Progress" conference organized by the Center for American Progress. "Under the Clean Air Act, as the Supreme Court has decided many times, not only do we have the authority, but we have the responsibility to the American people."
McCarthy made no mention on Wedensday of the election that ended just two weeks earlier, in which voters in eight states had replaced Democratic senators with Republicans, or that voters in Louisiana were likely to replace Democratic Senator Mary Landrieu in a December runoff, after she failed to force the Keystone XL pipeline's approval through the upper house.
In multiple interviews, incoming Majority Leader Mitch McConnell, referring to the EPA, had promised to "use the power of the purse to push back against this overactive bureaucracy," yet in the ballroom of the Mayflower Hotel, as details of President Obama's imminent executive order on immigration were being reported, McCarthy and other progressives were explaining why they'd keep evading a Republican Congress. The discerning listener could almost hear the voices of Republicans bringing McCarthy in to testify under oath, or adding riders that de-funded the EPA's latest actions. 
The administration, bolstered by CAP and other progressive groups, sounds more than ready for the coming battles. Since at least 2010, when the Democrats lost the House of Representatives, CAP led the way in delineating measures that the White House could use to get around Congress. In a November 2010 report titled "the power of the president," then-CAP President John Podesta advised the Obama administration to consider how predecessors stared down a recalcitrant or hostile legislature, and got what they wanted.
"President Bush, for example, faced a divided Congress throughout most of his term in office," wrote Podesta, "yet few can doubt his ability to craft a unique and deeply conservative agenda using every aspect of the policymaking apparatus at his disposal. And, after his party lost control of Congress in 1994, President Clinton used executive authority and convening power to make significant progressive change."
Podesta, of course, is ending 2014 as counselor to the president. On a Monday conference call with reporters, Podesta waved off Republican threats to stop new EPA rules. "I believe the president will complete actions," he said. "It is a top priority of his and I don't believe they can stop us."
On Wednesday, in the Mayflower ballroom, a smiling Podesta joined green megadonor Tom Steyer and former White House "climate czar" for a panel where executive actions and new regulations were taken as givens.
"How do we here in Washington bring the Republicans into the [environmental] conversation?" asked Browner at one point.
Podesta laughed. "This is the 'hope springs eternal' part of the conversation?"
On the left, there's vanishingly little concern that executive actions could backfire. No one on the "Making Progress" mentioned new polling on the planned immigration order, which Republican have shorthanded as "executive amnesty." In a USA Today poll, 46 percent of voters opposed Obama acting without Congress, to only 42 percent who favored that. An NBC News/Wall Street Journal poll found starker opposition, 48 percent to 38 percent against the immigration plan, with only a plurality of Latinos in favor.
But Democratic supporters of immigration reform have swung behind the president and are already defending the congressional go-around. In her speech to CAP, California Attorney General Kamala Harris saluted the executive action. In a short interview afterwards, Harris said that the administration had surely worked out the legal kinks, and that the president had no choice as long as Congress bottled a comprehensive reform bill.
"The folks in D.C. have done nothing—nothing—to move it forward," said Harris. "And so the president is acting, unilaterally if he has to, because it has to get done. That's maybe the part of leadership that some people don't like, which is that if you can't build consensus, sometimes you've got to go it alone."
There's little consideration, at the moment, of any potential backlash. Throughout 2014, when explaining why there was no movement on an immigration reform bill, House Republicans cited the White House's delays of Affordable Care Act regulations and its Deferred Action for Childhood Arrivals program. In the late summer, many Republicans blamed DACA for the crisis of Central American child migrants coming over the Mexican border. The United States wound up buying ads in affected countries, warning possible border-crossers that there would be no citizenship or amnesty for them. 
But when asked if a new executive order would be blamed for future border crossings, Harris dismissed the very idea.
"I think that perspective does not give credit to the intelligence of the people we're talking with," said Harris. It actually is demeaning, because the reality is that people are smart enough to understand the connections, and where there are false choices."
Would new executive actions alienate possible Democratic voters? That was another hypothetical, ripe for dismissal. Former Ohio Governor Ted Strickland, who's now the president of the Center for American Progress Action Fund, rejected the idea that the sort of white voters lost by Democrats in 2010 and 2014 would blanche at a new immigration policy.
"I think a lot of people under-estimate white working class folks," he said. "I think there'll always be some that strongly disagree, but most people understand that many of these people are our friends, and our neighbors. They do work in our communities. Their kids go to school with some of them. I've sort of compared it, in my thinking, to public attitudes with gay and lesbian folks. There came a tipping point when people said – oh, I know that person, that person's gay, and that's a nice person."
Just two or three weeks earlier, few Democrats would have said that. Four of the senators they needed to re-elect to control that wing of Congress were trying to hold on in red states. Now three of those senators were gone, and the fourth—Mary Landrieu—is expected to follow. Even the most pessimistic supporters of an Obama action struggle to find six Democratic senators who, in the coming minority, would help Republicans reach 60 votes to oppose Obama. On the left, it's time to gird for two years of sieges.