California Can't Ask Sex Offenders to Report Their Internet User Names
By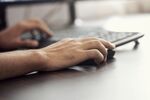 A federal appeals court has blocked California from enforcing new rules requiring people in its sex offender registry to report their Internet activity.
Proposition 35, a ballot measure passed by a 4-to-1 margin in 2012, mandated that people on the sex offender list inform the state of "any and all Internet identifiers" they create or use. That includes user names, screen names, and e-mail addresses, according (pdf) to the law. Every time someone registered as a sex offender gets a new Internet service account or Internet identifier, Prop 35 also requires him to notify the government within 24 hours.
That runs afoul of the right to free speech, the Ninth Circuit Court of Appeals concluded in a decision (pdf) issued Tuesday, Nov. 18, upholding a lower court injunction. Prop 35, the court found, is too vague about what it requires, too lax about protecting the privacy of people's Internet information, and too broad and burdensome. "There can be little doubt that requiring a narrow class of individuals to notify the government within 24 hours of engaging in online communication with a new identifier significantly burdens those individuals' ability and willingness to speak on the internet," Judge Jay Bybee wrote.
Unlike people in prison or on parole or probation, the court noted, ex-convicts who are on the sex offender list enjoy full First Amendment protection. The 2012 law, Bybee wrote, "directly and exclusively burdens speech, and a substantial amount of that speech is clearly protected under the First Amendment—just as the Act burdens sending child pornography and soliciting sex with minors, it also burdens blogging about political topics and posting comments to online news articles." The judges compared the rule with a Minnesota law that was rejected by the Supreme Court because it singled out big newspaper publishers for a tax on newsprint and ink. The link is real: The plaintiffs in the case, along with the American Civil Liberties Union, include Californians on the sex offender list who currently use the Internet to advocate against policies such as the ones in Prop 35.
A spokesperson for California Attorney General Kamala Harris told Bloomberg News she "is committed to fighting human trafficking" and is reviewing the Court's decision.
Before it's here, it's on the Bloomberg Terminal.
LEARN MORE