United Pushes Frequent Flyers to Use Miles for Airport Food, Booze
By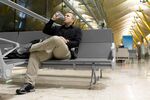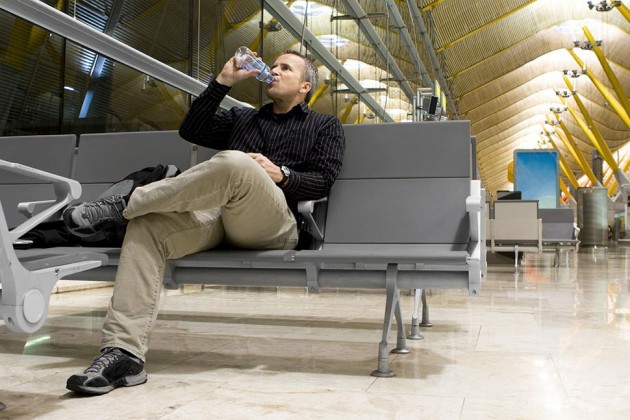 What can't you buy with frequent-flyer miles these days? From kitchen gadgets to charitable contributions to all-inclusive vacations, airlines have been pushing an expanding menu of rewards—anything to avoid giving away more free flights. And starting today, United will take the next logical step and allow its 95 million Mileage Plus members to use miles in lieu of money to pay for food and drinks at the carrier's Newark (N.J.) hub.
United has set the exchange rate at about 143 miles per $1. It's not a fixed rate: Travelers who want to buy miles for cash from the airline pay five times as much. For Newark travelers dining at Saison, a French bistro in Terminal C, a $29 seared salmon entrée costs 4,150 miles, and a $14 sidecar runs 2,000 miles. A bottle of Fiji water ($2.99) is 430 miles. Whether travelers will think this is a good deal will most likely depend on how many miles they have to burn in the first place.
The payment program will rely on about 6,000 Apple iPad tablets around the terminal. Travelers can scan a boarding pass to keep updated on their flight and gate announcements while dining, then opt to pay with either money or miles. The same payment options will roll out to the terminal's retail and duty-free shops over the next 12-18 months, as part of a $120 million renovation, according to OTG Management, the company that operates the terminal's concessions. By 2016, a traveler will be able to use miles to purchase everything for sale at Newark's largest terminal, says Rick Blatstein, OTG's founder and chief executive, adding that the firm is discussing the miles-as-payment option with other airlines as well.
The payment scheme is a natural progression for airline loyalty programs. Members' balances have ballooned with the popularity of mileage-linked credit cards and the proliferation of other schemes by which one can amass airline miles. At the same time, airlines cannot afford to give away too many free flights, which is partly why booking award travel can be less fun than going through airport security. Airlines would love for those otherwise-disgruntled frequent flyers to use their miles for something, anything else. Thus, the virtual currency of airline miles needs to migrate into the real world of food, drink, and duty-free shopping.
The terminal has a single mileage price for everyone—for now. Online, that's not true: United offers certain customers discounts on music and movie downloads at its digital media store, and for hotel awards. Over time, it's easy to see how United could vary mileage prices to spur redemptions, or customers could be induced to burn miles with a discount—just as merchants do with cash. United officials were not available to discuss the Newark-hub payment effort, a spokesman for OTG said.
Jay Sorensen, president of aviation consultancy Idea Works, says it's likely that travelers will spend far more freely with airline miles than they ever would with cash, not stopping to do math about how much per dollar they're redeeming. "If everyone wanted to be a smart and savvy consumer," he says, "why would anybody pay $14 for a cocktail at the airport?"
Before it's here, it's on the Bloomberg Terminal.
LEARN MORE