Microchip Drops Plan for CSR Bid After Qualcomm Reaches Deal
Ville Heiskanen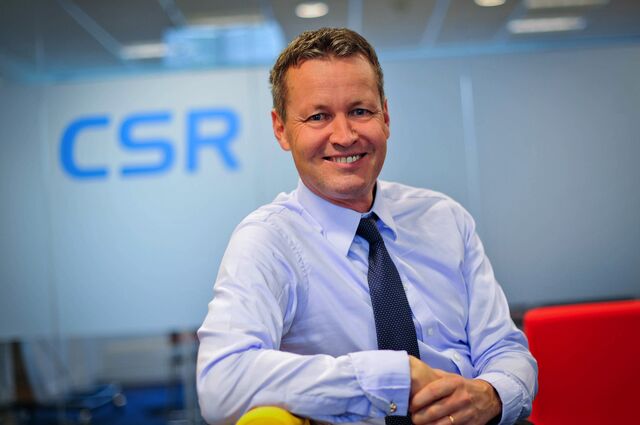 Microchip Technology Inc. said it doesn't plan to make an offer for CSR Plc, the U.K. chipmaker that agreed to be bought by Qualcomm Inc. a month ago for about $2.4 billion.
Microchip said it has terminated discussions regarding an approach for CSR, according to a statement today. In August, Chandler, Arizona-based Microchip said it had approached CSR regarding ways in which its relationship with CSR could be advanced, including a possible acquisition.
Qualcomm agreed to pay CSR shareholders 900 pence a share. The stock never closed above 857 pence since the agreement, and traded at 828 pence as of 8:02 a.m. in London today. Cambridge, England-based CSR had rejected Microchip's initial approach in August.
CSR, a pioneer in Bluetooth wireless technology, is benefiting as more gadgets connect to each other to exchange information. Its technology has made it an attractive target as chipmakers rush to take advantage of technology that will connect cities, homes and appliances. That market for the so-called Internet of things may rise to $7.1 trillion by 2020 from $1.9 trillion in 2013, researcher IDC has said.
Before it's here, it's on the Bloomberg Terminal.
LEARN MORE