PS4 vs. Xbox One, Year Two: The Forces Shaping the Console War
By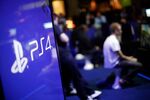 As of this Saturday, Sony's PlayStation 4 will have been on the market for a year. Microsoft's Xbox One marks its anniversary one week later. Despite widespread concern about the coming demise of the video game console, the pixelated sky hasn't fallen: Combined, the two rivals have sold almost 24 million consoles in the first year—about 70 percent more than first-year sales for the PS3 and Xbox 360.
Just because console gaming isn't dead yet doesn't mean major changes aren't looming in the second year of this technology cycle. Here's what to watch:
Sony's Sizable Lead in the Console Horse Race
PS4 shipments total 13.5 million so far, while the Xbox is nearing 10 million. Analysts explain the gap by pointing to two related factors: Microsoft tilted too far away from gaming in hopes of being a general-purpose entertainment device, alienating some gamers; and the Xbox One initially cost $100 more than the PS4. Microsoft eventually allowed consumers to buy cheaper consoles sold without the Kinect camera, and has recently begun selling consoles at a temporary price of $350.
This week, by Microsoft's count, the Xbox One is selling faster than the PS4. "Sony clearly won the one for the first year. They sold more units. They generated a lot more positive energy among gamers," says James McQuivey, an analyst with Forrester. "That said, once Microsoft shed the 'we want to be your total entertainment center' narrative—they took out the Kinect, they lowered the price—we started seeing enormous numbers."
The main weapon in the console competition has long been the ability to offer exclusive games available only on one platform, and there are some high-profile exclusive games coming in 2015: a new version of Halo and the PS4′s Bloodborne. But publishers churning out new games with Hollywood-size budgets have become increasingly reluctant to give up access to half the market, and gamers aren't making decisions based simply on a list of exclusive titles. Despite the criticism Microsoft faced for abandoning its Xbox roots, it seems like next year's console competition will in fact include dueling visions for a broader entertainment experience.
TV on the Console
Game consoles are already the most widely used video streaming devices. About three-quarters of console owners use video apps at least once a week, according to market research firm Parks Associates. But the consoles are losing ground to cheaper streaming devices. New products, including the Amazon Fire TV, even allow users to play lightweight video games.
The console companies are eager to stem the threat from streaming rivals while also teaching gamers to rely on their consoles for everything. Sony took a big step in this direction this week when it unveiled its long-awaited Internet television service, PlayStation Vue, which offers about 70 channels and is designed to compete with traditional cable-TV packages.
Andrew House, the chief executive of Sony Computer Entertainment, says that the service will convince gamers to use their PlayStations more while also perhaps attracting nongaming consumers to the devices. Some analysts are skeptical of this logic, but that doesn't mean they're discounting the potential. "I find it hard to believe that someone who isn't a gamer is going to buy a PlayStation to get at this package," says Rich Greenfield of BTIG. "I think over time it will help Sony sell other devices. Imagine a Sony version of the Roku."
Changing Gaming Habits
Much of the doom and gloom surrounding last year's launches centered on mobile gaming. Why would people spend hundreds of dollars on a console when anyone with a smartphone can download cheap games? That question hasn't gone away, and some estimates have mobile revenue passing console revenue to become the biggest part of the game market in 2015.
Smartphone gaming isn't the only change that matters. More game sales are happening digitally. Downloads accounted for about 6 percent of total sales for Grand Theft Auto V, last year's hit game. For one of the biggest releases in 2014, Destiny, almost 19 percent of sales happened digitally, according to game research firm SuperData. Given that most games today are still sold at physical retailers, a shift toward downloads will force the industry to reexamine the way it markets and distributes content.
There are also early experiments inching away from game ownership and toward other forms of digital consumption. Electronic Arts has already launched a subscription service for Xbox One that will give players access to a range of its titles, and Sony has a streaming rental service called PlayStation Now.
The China Factor
For well over a decade, game consoles were banned in China. That policy was recently reversed, and Microsoft began selling Xboxes in the country in September. Sony says it will soon begin doing so for the PlayStation. It's too early to tell whether Chinese gamers will take to consoles after years spent with PC games, which are fundamentally different in terms of playing and paying. Add in government censorship, which prevents Western companies from simply shipping new games into the market, and it makes life in China complicated for Sony and Microsoft. But the rewards for figuring the country out would be huge, and it will clearly be a big battleground in the year ahead.
Before it's here, it's on the Bloomberg Terminal.
LEARN MORE