Massey's Defiant Ex-CEO Faces Criminal Charges in Mine Disaster
Paul M. Barrett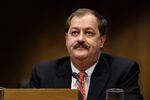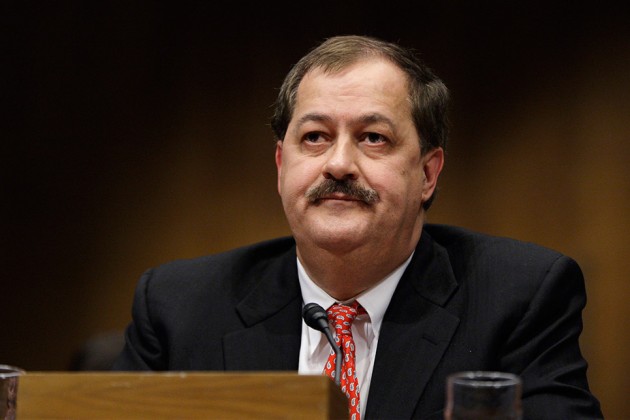 Don Blankenship, the most notorious ex-executive in the U.S. coal industry, now faces criminal charges stemming from the April 2010 disaster at the Upper Big Branch mine in West Virginia's Raleigh County. Here at Bloomberg Businessweek, we can't help but view this not terribly surprising development in the context of our last personal interaction with Blankenship. He dropped by our offices in April on the four-year anniversary of the explosion that killed 29 men, the worst coal mining accident in almost 40 years.
When his public-relations people contacted us, we wondered whether Blankenship was launching some kind of image-softening campaign, as federal prosecutors were continuing their investigation of his tenure as chief executive officer of Massey Energy, the owner and operator of Upper Big Branch. That was naive on our part. Blankenship, characteristically defiant, turned up at our Manhattan offices to promote a self-produced documentary absolving him of culpability and spewing venom toward regulators and political enemies. As we noted at the time, one has to acknowledge the man's monumental chutzpah.
Back to today's news: Blankenship could face three decades in prison if convicted on federal charges announced on Thursday that he violated mine safety standards, impeded inspections at Upper Big Branch, and committed securities fraud. Massey was acquired by Alpha Natural Resources in 2011 for $7.1 billion. Our Bloomberg News colleague Jef Feeley ably summarized the background:
A probe of the 2010 explosion found managers urged miners to ignore basic safety measures, such as controlling coal dust and ensuring the mine had proper ventilation, as part of a push to increase production. Blankenship is accused of making false statements about the company's safety practices prior to the explosion, and misleading investors, U.S. Attorney Booth Goodwin [of Charleston, W.V.] said yesterday in a statement. If the former chief executive officer is convicted on the four criminal charges, he faces a maximum penalty of 31 years in prison, Goodwin said.
West Virginia U.S. Senator Jay Rockefeller, a Democrat, said Blankenship's indictment is another step toward acknowledging the loss suffered by the families of the miners killed in the explosion. "Don Blankenship, and the mines he once operated, treated miners and their safety with callousness and open disregard," Rockefeller said in an e-mailed statement. "As he goes to trial, he will be treated far fairer and with more dignity than he ever treated the miners he employed."
The New York Times obtained a statement from Blankenship's lead lawyer, William Taylor III, who said his client was innocent: "Don Blankenship has been a tireless advocate for mine safety," Taylor said. "His outspoken criticism of powerful bureaucrats has earned this indictment. He will not yield to their effort to silence him."
These aren't the first charges stemming from the carnage at Upper Big Branch. David Hughart, a less-senior Massey executive, was convicted in 2013 of conspiring to violate mine safety laws in connection with the disaster. Hughart was sentenced to three and a half years in prison for misleading mine inspectors. Hughie Elbert Stover, the mine's former security chief, was convicted of lying to investigators about Massey's practice of warning miners when safety inspectors arrived at their facilities and then ordering the destruction of some documents. He was sentenced to three years in prison.
As part of their investigation into Massey's operations, federal prosecutors found the coal company kept two sets of books in an attempt to dupe regulators and threatened workers to keep them from reporting violations.
In retrospect, Blankenship's documentary, a 51-minute video entitled Upper Big Branch: Never Again, seems like a rough draft of his courtroom defense. He told us in April that under his leadership, Massey stressed miner safety above all else. The 2010 explosion resulted from a previously unprecedented natural gas "inundation" of the mine that could not have been anticipated, he added. "Don Blankenship, the man directly blamed for this tragic accident, believes he has always done his best to live up to his responsibility to miners' safety," intones the narrator of Blankenship's film.
In person, Blankenship didn't waver in his refusal to concede fault. Assuming he maintains that stance and goes to trial, a West Virginia jury will have an opportunity to decide which version of coal industry history to believe.
Before it's here, it's on the Bloomberg Terminal.
LEARN MORE