Alvin Dark, Who Managed MLB's Oakland A's to Title, Dies at 92
Stephen Miller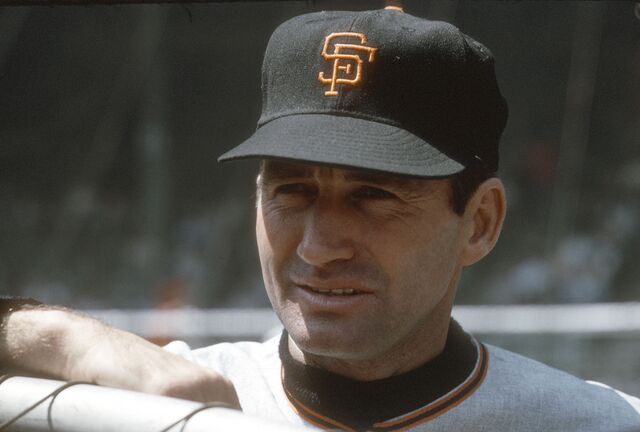 Alvin Dark, an All-Star shortstop who played in three World Series, winning with the New York Giants, and managed two teams to baseball's championship games, leading the Oakland A's to the title, has died. He was 92.
He died yesterday at his home in Easley, South Carolina, according to Robinson Funeral Homes in Easley. No cause was given.
Dark played for 14 seasons in Major League Baseball, starting in 1946 with the Boston Braves. He had his best years as a player with the Giants, where he was named captain of the team by manager Leo Durocher and played in three All-Star games, in 1951, 1952 and 1954.
His first World Series was in 1948 with Boston, losing to the Cleveland Indians, according to Baseball-Reference.com. That season he was named Rookie of the Year. He played in his next two championships with the Giants, in 1951 and 1954, sweeping Cleveland in four games in the latter series.
Dark played for four other teams in the last five years of his career, retiring after the 1960 season with the Philadelphia Phillies and the Milwaukee Braves. He had an overall batting average of .289.
In 1961, he was hired as manager of the San Francisco Giants, where he led the team to a National League pennant the following year. In 1966, he began a two-year stint as manager of the Kansas City Athletics, followed by four seasons with Cleveland.
In 1974, he was rehired by the Athletics, now located in Oakland, California. He succeeded manager Dick Williams who had retired after consecutive World Series victories. Dark guided the team to a third World Series victory, a feat matched since then only by the New York Yankees of 1998-2000.
Player Scout
His final season as a manager was with the San Diego Padres in 1977. He then worked as a scout for the Chicago Cubs and the Chicago White Sox.
Dark's reputation was tarnished by a 1964 interview in Newsday in which he was quoted as saying that his black and Hispanic players "are just not able to perform up to the white ball player when it comes to mental alertness."
The quote caused an outcry in the media and Dark claimed he was misquoted. At the end of the season he was fired by Giants owner Horace Stoneham.
Alvin Ralph Dark was born on Jan. 7, 1922, in Comanche, Oklahoma, to Ralph and Cordia Dark, according to a notice on the funeral home website. He grew up in Lake Charles, Louisiana, where he played American Legion baseball in high school.
Three Sports
He attended Louisiana State University in Baton Rouge on a scholarship to play basketball and baseball, and also lettered in football, according to a biography on the Louisiana Sports Hall of Fame website.
While serving in the Marine Corps during World War II, Dark was drafted by the Philadelphia Eagles in the 1945 National Football League draft. He never signed a contract.
Dark played 15 games with the Braves in 1946, spent a year in the minor leagues, then returned to the majors for good in 1948.
His survivors include his wife, Jackie, according to the funeral home. He had six children, according to Marquis Who's Who: Allison, Gene, Eve, Margaret, Laura and Rusty.
Before it's here, it's on the Bloomberg Terminal.
LEARN MORE