Teller-to-CEO Kelly's Exit Slims Ranks of Australia Women Bosses
Nichola Saminather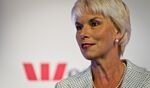 Gail Kelly went from teller to become the first woman to lead a major Australian bank. Her retirement from Westpac Banking Corp. will further slim the ranks of female corporate leaders in the nation.
The mother of four, who will be replaced in February by Brian Hartzer, is one of only 11 female CEOs among the top 200 listed companies in Australia, data compiled by Bloomberg show. While Kelly set a precedent by smashing through the glass ceiling, companies must do more to embrace women in the highest roles, according to Carol Schwartz, of the Women's Leadership Institute Australia.
"Gail will be leaving a great legacy in terms of what women can achieve in corporate Australia," Schwartz said in a phone interview today. "There is an enormous awareness and a commitment and understanding of the advantages that diversity brings to organizations, and yet there seems to be something that's holding us back."
With Kelly at the helm, Sydney-based Westpac has outrun other Australian companies, with 44 percent of senior roles at the bank occupied by women, up from about a third in 2010. The nation's second-largest lender by market value aims to raise that to 50 percent by 2017.
Across Australia, men are nine times more likely to fill senior roles, according to Chief Executive Women, an organization representing the nation's most senior female leaders.
Infant Triplets
"Be prepared to put your hand up before you think you are ready for a role," Kelly, 58, a former school teacher who once took two of her infant triplets to a job interview, said at a news conference today. "Back yourself. There are people out there who want to support you. Ask for the opportunities."
Kelly became Westpac CEO in February 2008 after nearly six years at the head of smaller lender St. George Bank Ltd.
She's generated five consecutive years of record profit, and steered Westpac through the financial and economic turmoil that followed the collapse of Lehman Brothers Holdings Inc.
Under her leadership, the lender bought St. George for A$18.5 billion ($16 billion), the nation's largest banking acquisition.
"Almost single-handedly, this outstanding leader has shown women in corporate life both here in Australia and around the world what is possible," Christine Christian, president of CEW, said in an e-mailed statement. "She wielded power in a manner that has paved the way for other women to pursue leadership at all levels."
Gender Diversity
Blackrock Inc. in July named Westpac among the best companies for disclosure of its approaches to diversity. The past year hadn't been good for "gender diversity in Australian public life" with the departure of the first female prime minister, the governor general and attorney-general, it said. Foreign Minister Julie Bishop is the only woman in Prime Minister Tony Abbott's cabinet.
"This lack of diversity in Australian executive government is also apparent within the leaders of Australia's largest companies," Pru Bennett, head of corporate governance in the Asia-Pacific region at BlackRock, wrote in the report.
Other major Australian companies with female CEOs include Mirvac Group, Coca Cola Amatil Ltd. and Sydney Airport.
In 2010, Forbes magazine ranked Kelly the world's eighth-most-powerful woman, behind singer Beyonce Knowles and ahead of Lady Gaga.
Kelly has "personally driven the growth of women in senior executive roles, mature aged workers and those who work part-time," Westpac Chairman Lindsay Maxsted said today.
Board Members
Four out of Westpac's board of nine and three of its 13-member executive team are women.
Female directorships on boards of companies in the S&P/ASX 200 Index has risen to 18 percent, from 8.3 percent in January 2010, according to CEW.
That compares with almost 40 percent in Norway and about 30 percent in France, Sweden and Finland, according to a Credit Suisse AG report published in September. Greater diversity in boards and management are associated with higher investor returns and better share performance, the report said.
Political leaders paid tribute to Kelly today, with Treasurer Joe Hockey calling her a "world-class chief executive."
"The glass ceilings which she has broken through in her banking career are remarkable," opposition Labor Party leader Bill Shorten told reporters. "In her position as leader of the bank, she has also put a whole lot of justice and equity issues on the table."
Before it's here, it's on the Bloomberg Terminal.
LEARN MORE