Obama May Finally Move on Immigration
By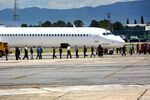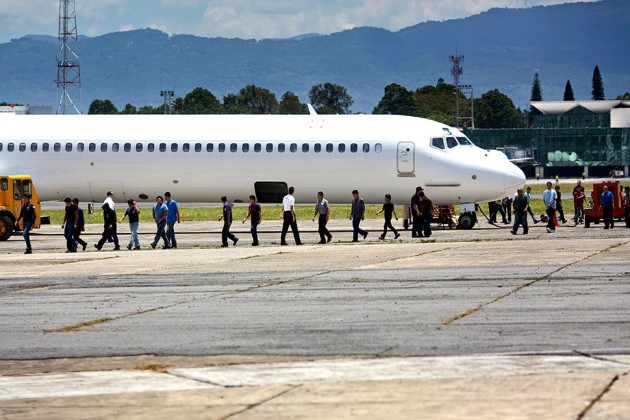 Last summer, President Obama pledged to take executive action to address the status of millions of undocumented immigrants in the U.S. if Congress failed to pass an immigration reform bill. It did, and now the president is preparing to say exactly what he plans to do, perhaps as soon as next week.
According to the New York Times, Obama may issue orders shielding as many as 5 million people from deportation and allowing many of them to work in the U.S. Administration officials told Bloomberg News that additional ideas are under consideration and that the president hasn't decided which course to take. The Department of Homeland Security has not yet delivered final recommendations to the White House, they said.
Whatever Obama does will be politically controversial. But as I've reported, scholars say he's on solid ground legally to put an end to deportations. Under law, the executive branch has broad discretion over how to deploy its enforcement resources. Using that prosecutorial discretion to lift (for now) the threat of deportation from millions of immigrants falls squarely within that authority. "As a legal matter, his discretion is really broad," Hiroshi Motomura, a professor at UCLA School of Law, told me in July. "As a political matter, I think it's much more constrained."
Progressive groups have called for the White House to provide relief to everyone who would have qualified for a path to citizenship under the immigration reform bill that died in the Senate before the midterm elections, and to end the Secure Communities program, which gives federal immigration agents access to fingerprints taken by local police departments. But that would be enough to spark strident opposition from congressional Republicans, who are divided over whether to risk a government shutdown to defund further deportation relief by Obama.
"We are going to have a family discussion on how to proceed," Representative Ken Calvert (R-Calif.), chairman of the House Appropriations Interior Subcommittee, told reporters on Thursday.
Before it's here, it's on the Bloomberg Terminal.
LEARN MORE