The Renewed Pushback Against For-Profit College Rules
By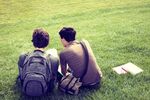 No one expected it to be easy. For more than four years, the Obama administration has tried to restrict poorly performing for-profit colleges from being able to tap federal financial aid. But how to determine which programs should be cut off has been hotly contested. The industry has pushed back at every step of the way, and a renewed effort is under way to derail the latest regulations.
The ongoing battle started back in 2010 when the Department of Education proposed basing restrictions on three metrics: two calculations of the debt students have relative to their income, and one measure of how frequently students fall behind on loans. The trade group that represents for-profit colleges sued and a federal judge threw out the rules, saying the threshold that made schools ineligible based on loan defaults was arbitrary.
That forced federal education officials back to the drawing board. After several drafts of proposed rules, at the end of October the DOE issued a final set of rules based on the two ways to determine if students have high monthly loan payments relative to earnings. It dropped the loan-default measures—such a big change, the headline in the Chronicle of Higher Education's coverage read: "A Key Measure Vanishes."
According to DOE estimates, about 500 of the roughly 8,000 programs covered by the new rules would get failing grades that could cause them to lose access to aid. An additional 900 programs would be in a warning "zone" that puts them at risk of losing aid if they don't improve.
Almost as soon as the updated rules came out, the industry began a new front of resisting the regulations. Last week the trade group filed a lawsuit, saying the new rules were "arbitrary and capricious." And the U.S. Chamber of Commerce issued a press release saying the rules would limit access to higher education. This week the Chamber expanded its message with a blog post arguing that the rules would "empower government bureaucracy in higher education while stifling opportunities for students to change their lives."
The arguments from the previous battles are so similar to this one, not all of the arguments being made now reflect the changes to the rules. The Chamber's blog post initially said the schools will be judged based on their "former students' debt-to-income ratios and loan repayment rates," even though the loan defaults are no longer part of the rules. After Bloomberg Businessweek inquired about the discrepancy, the Chamber removed the reference to loan repayment rates from the blog post.
The question before a judge, with the new lawsuit, is whether the changes the DOE made are fair—or if, as the industry maintains, they are "arbitrary."
Before it's here, it's on the Bloomberg Terminal.
LEARN MORE