Implants on the Adriatic: Balkans Lure Medical Tourism
Andra Timu, Jasmina Kuzmanovic and Edith Balazs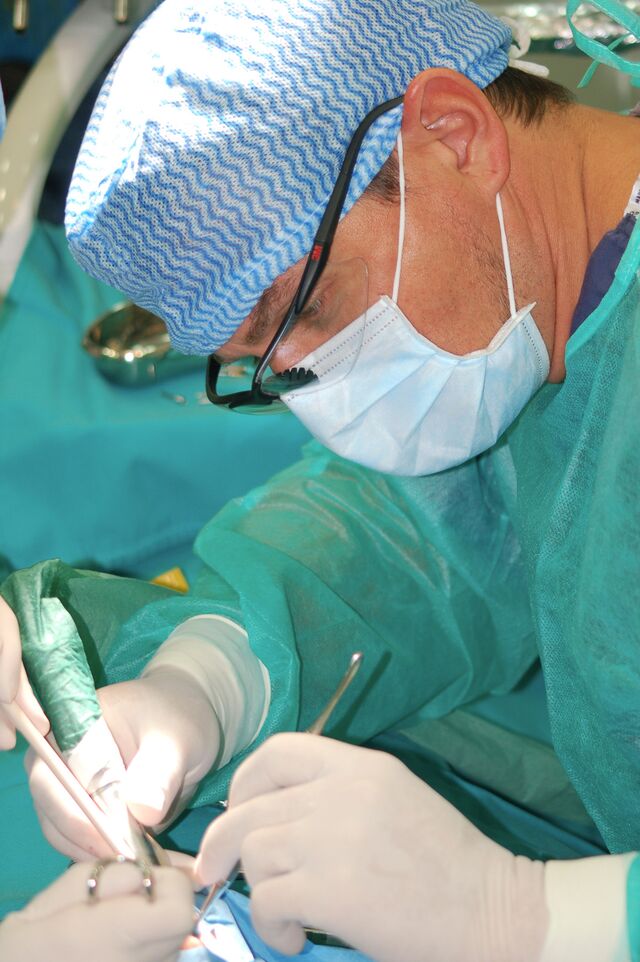 Surgical assistant Otilia Florescu thought she'd never come home seven years ago, when she left Romania for a better-paying job in Italy.
Now she's planning a return, to serve the foreigners flooding in for dental work, plastic surgery and other elective procedures -- for half the cost in their home countries, or less. The growing medical tourism industry, which produces about $250 million in annual revenue for Romania, gives Florescu a way to rejoin her family without paying a financial price.
"I have Italian friends who had their teeth fixed or CT scans done in Romania because it's much cheaper and the services are good," Florescu said during a recent vacation in Bistrita, northern Romania. "The higher number of private clinics in Romania is great news."
Romania, Bulgaria, Croatia, Serbia and Hungary, among the worst-hit in Europe by the economic crisis that started in 2008, are investing in clean and efficient clinics to lure western Europeans and Americans for medical procedures that aren't covered by insurance. The strategy in an area where joblessness is as high as 20 percent may help stanch a flow of medical personnel to the richer west.
"A developed private sector that offers appropriate remuneration could prevent the drain of doctors, which is a big and generalized problem in central and eastern Europe," said Dan Bucsa, a London-based economist at UniCredit Bank AG. "The losses in the public health-care sector could be minimized if doctors stayed, and this would also help the economy."
Poor State
The region's hospital nurses, dentists, surgeons and other specialists are being lured abroad by private-sector health care offering better pay and conditions, even 25 years after Communism began to crumble. More than 70 percent of health-care workers in Romania are government employees; for Croatia it's 90 percent.
Since Romania joined the European Union in 2007, about 25,000 doctors and 15,000 nurses and assistants have moved for employment in Germany, France, Spain and Italy, according to the Health Ministry. They are benefiting from EU rules permitting free movement of labor inside the union, even as their own countries struggle to replace them.
"The tendency of health professionals to locate and practice in urban areas due to better living and working conditions is a challenge for policy makers worldwide," the World Health Organization said in a report last year.
Need Doctors
Romania has one of the lowest physician density ratios in the region, with 22.7 doctors per 10,000 people, below an EU average of more than 35, according to WHO data from 2009 and 2010. In neighboring Hungary, the ratio is 30.3 and for Croatia, it stands at 26. Germany's density level, by contrast, is 36, while Austria has 48.5 doctors per 10,000 people.
In Croatia, the EU's newest member, about 500 doctors have asked the national medical chamber for papers needed to practice abroad in the year since it joined the bloc in July 2013. Bulgaria, which joined in 2007, has lost 400 physicians so far this year, after 600 left in 2013.
The average wage for an experienced Romanian doctor is less than $20,000 a year, according to the statistics agency. That compares with about $82,000 in Germany and $120,000 in the U.K., according to the Paris-based Organization for Economic Cooperation and Development, using figures adjusted for the cost of living.
Alluring Incentives
Romania may lure some doctors back should it decide to grant fiscal incentives similar to those offered to software engineers, who don't pay a 16 percent income tax, according to Ruxandra Tarlescu, a senior manager at PricewaterhouseCoopers LLP in Bucharest.
"Offering tax incentives could be a solution to limit the doctors' drain to other countries and help stabilize the medical system," Tarlescu said in an interview in Bucharest.
The government hasn't said whether it plans such incentives. It has approved this year a tax-free monthly scholarship to all resident doctors of 670 lei ($188).
Croatia's government has a special cabinet post to oversee medical tourism, with an eye to luring personnel home. Assistant Health Minister Miljenko Bura, who runs the Institute for Health Tourism, says such visitors account for about 1.5 percent of the country's $8.8 billion in annual revenue. His goal is to raise the share to 5 percent.
"With proper planning and the development of services, we can bring our doctors back," Bura said in a phone interview. "Croatia's natural beauties, the advanced technology at our private clinics and the high quality of our doctors give the country a high potential for health tourism."
Reaping Benefits
Alyce Dolphin, who lives near Dubuque, Iowa, has already reaped the benefits. She made two 10,000-mile round trips to Zeljko Popadic's private dental clinic in Rovinj, on Croatia's sunny Adriatic coastline, to get implants and prosthetics that she says would have cost $45,000 at home.
"I would do it again in a heartbeat," the 64-year-old organist said in an interview, just after one of her last visits to the clinic, a five-minute walk from Rovinj's harbor with its bobbing fishing boats and yachts. "I've got a new smile and a vacation for me and my family for about half the price I'd pay at home."
That includes airfare and lodging for both trips, the last of which included her husband, her daughter and a visit to Venice. The dental procedures alone cost one-third of what she would have paid in Iowa, she said.
Exodus-Ending
Popadic, who has run the clinic since 1997, says foreign patients can "help stop the exodus to other EU countries." He himself had been considering moving to South Africa before deciding to open his own place. Foreigners make up 40 percent of his patients -- and 80 percent of his revenue, he said.
It's not just Croatia that's cheaper. The average cost of a dental crown in a Bulgarian clinic is 185 euros ($230), according to BG Denta clinic in Sofia. That compare with as much as 600 euros in Ireland, where many of the clinic's patients come from. Dental implants cost 1,100 euros in Bulgaria, compared with at least 2,000 euros in Ireland.
Eastern European clinics advertise breast or dental implants, fertility treatments and spa packages on popular worldwide shopping websites including Amazon.com. Many multi-language websites, such as treatmentabroad.com, seek to help patients choose a clinic abroad.
Numbers Doubling
The number of Romania's medical tourists, mostly Germans, Italians, Israelis and Britons, may double by the end of 2015 and reach about 500,000 "if the planned medical infrastructure work is done," said Andrei Nacea, managing director at Seytour SA, a Bucharest-based agency specializing in the industry.
In Hungary, the government has awarded state subsidies worth $76 million in the industry since 2012, including development of wellness and spa facilities, dentistry and ophthalmology. Last year, 2 million foreign visitors came to Hungary to use health services, including thermal-bath therapy. They came mostly from Austria and Germany, but also from the Netherlands and neighboring Slovakia, Poland and the Czech Republic, according to the statistics office.
Florescu, the Romanian expat surgical assistant, said that when she first began working in health care in Romania, "wages were a disgrace." Hospitals in her home country, the second-poorest in the EU, routinely asked patients to bring their own medicines, while the sick often paid bribes for better service.
After three years, she left to work at a private hospital in Rome. With the number of private hospitals in Romania doubling to more than 110 since then, she's already started applying for jobs. While her salary in Romania even at a private clinic won't match the 1,600 euros per month she earns in Italy, lower living expenses and rent will offset the drop, she said.
"It was the fashion then, everyone wanted to go to Italy or Spain," she said. Now "the working conditions are not all that different from Romania."
Before it's here, it's on the Bloomberg Terminal.
LEARN MORE