Dow Chemical Raises Dividend, Boosts Share Buybacks
Simon Casey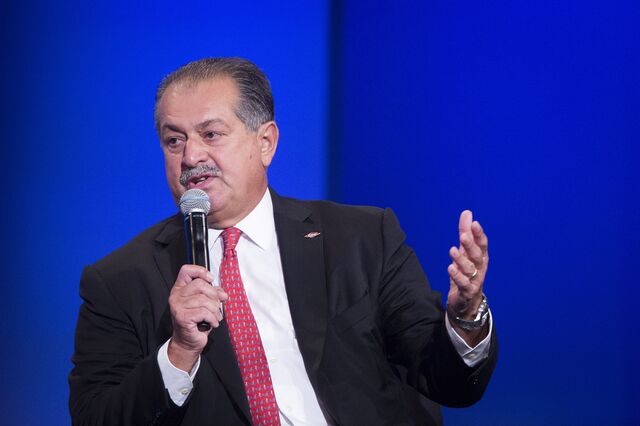 Dow Chemical Co., under pressure from activist investor Third Point LLC to improve its performance, raised its dividend back to pre-financial crisis levels and announced another tranche of share buybacks.
The fourth-quarter payout will be 42 cents a share, up from 37 cents in the preceding quarter, the Midland, Michigan-based company said today in a statement.
The new dividend is higher than the 37-cent estimate from Bloomberg and returns it to a level last seen in 2008. Dow cut the payment in February 2009 after sales plunged and as it struggled to complete the acquisition of Rohm & Haas Co.
The latest $5 billion of stock repurchases brings its total buyback program to $9.5 billion, Dow said.
Third Point, the hedge fund founded by Daniel Loeb, said in January that Dow should spin off its petrochemical assets to improve profitability. In response, Dow Chairman and Chief Executive Officer Andrew Liveris defended Dow's integrated structure, saying that its commodity chemicals such as ethylene and propylene provide ingredients for higher-value products in agriculture, electronics and automotive plastics.
In May, Third Point applauded Dow's tripling of its share repurchase plan and the expansion of a plan to sell underperforming assets. Dow said in October it expects to reach accords to sell three units by year-end for proceeds of more than $2 billion.
Dow reported last month higher-than-expected third-quarter earnings as margins increased at its plastics business.
Liveris is scheduled to speak today at Dow's annual investor forum in Freeport, Texas.
"Today's announcement serves as a firm indication of our board's confidence in Dow's fortified balance sheet position and future earnings potential," he said in the statement.
Dow rose 1.4. percent to $50.23 at 9:51 a.m. in New York. The shares have advanced 13 percent this year.
Before it's here, it's on the Bloomberg Terminal.
LEARN MORE