pursuits
A Guide to Surviving in an Unpredictable World
By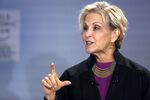 As president of the Rockefeller Foundation, Judith Rodin is less attuned to making money than to giving it away. And yet The Resilience Dividend, her new book that goes on sale on Tuesday, is essentially a primer on how to identify and build sustainable value in any venture. That's because resilience, the ability to adapt to change and bounce back from crisis, is about much more than surviving the next violent storm. It's about creating a culture that makes you ready to withstand whatever comes your way.
In an era of ever-constant disruption from climate change, technology shifts, cyber attacks, and more, that makes resilience a key measure of who will win and lose in the global economy. Moreover, Rodin argues that preparing for the unpredictable can yield dividends in itself, from new products to lower costs.
That argument is typically used to make the case for stronger levees and smarter energy grids. While Rodin does draw on the Rockefeller Foundation's work with cities and the NYS 2100 Commission she co-chaired to bolster New York's disaster preparedness after Superstorm Sandy, she sees resilience as more than a response to climate change. It's the foundation of a 21st century career—the reason companies such as Coca-Cola, Ikea, and Toyota Motor have profited from investments in reduced water use, backup power sources, and flexible production systems.
As Nancy Pfund of DBL Investors in Silicon Valley notes, "Resilience requires an attention to enhancing things like systems and communities" to make them more sustainable. For Pfund, that broader sense of mission was a key factor in deciding to back ventures including Tesla Motors and Pandora: "It made them willing to defy conventional wisdom."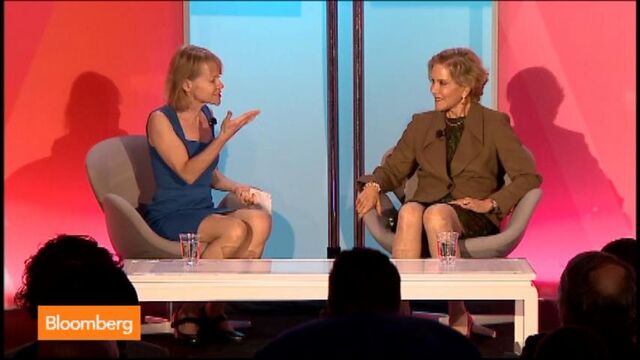 So how do you spot resilience? Rodin lists five words that describe such people:
Aware: Do the leaders know their strengths and weaknesses? Are they attuned to shifts in the landscape and ever vigilant in sussing out risks? This time last year, thieves hacked into the payment system of Target, eventually stealing 40 million credit card numbers. The retailer had just installed a $1.6 million malware detection tool. The right alarm bells went off, but the security guys in Minneapolis ignored them until federal investigators reached out two weeks later. As former Intel chief Andy Grove once said, only the paranoid survive.
Diverse: The challenge for Target's IT guys in Minnesota may have been that they were all IT guys in Minnesota. Had Target empowered people across functions, backgrounds, and geographies to monitor for unusual activity, the threat might have been detected and foiled early on. Diversity is one of the first things that Cisco Systems' chief security and trust officer, John Stewart, looks for when assessing a client's security team. He looks for women and a broad mix of skills. The greater the diversity, the more likely the team can detect different types of threats. Maybe that's why companies with women directors also boast better stock prices than those with all-male boards, according to a Credit Suisse report.
Integrated: Resilient companies foster a culture where people communicate, coordinate, and collaborate to get things done. The opposite is what former U.S. Attorney Anton Valukas found at General Motors. In his recent report on the automaker's ignition-switch problems, Valukas described a company so fragmented that incidents went unreported and problems went unsolved.
Self-regulating: The entity operates in such a way that a disruption or failure in one area doesn't cause the whole structure to collapse. Rodin cites Apple as a classic example, noting that its iPod and iPhone initiatives were kept separate from the computer business, which allowed them to grow without destabilizing the core. A less resilient model might be, say, American International Group, which let a small financial-products team in London make risky bets that brought down a global powerhouse.
Adaptive: The ability to adjust to changing circumstances is the quality most often associated with resilience. Rodin points to the many incarnations of Best Buy. The electronics retailer has survived a management scandal, industry shifts, and competition from behemoths such as Amazon.com and Wal-Mart Stores by adopting new strategies. In essence, Best Buy has disrupted itself. For others, adaptive behavior can mean shifting supply chains or closing down businesses that no longer make sense.
Taken together, these add up to a new way to measure strength and predict survival in an unpredictable world. For communities that are vulnerable to disaster, the benefits of boosting resilience are clear. With The Resilience Dividend, Rodin may help investors judge who's likely to remain standing when things go wrong—and give business leaders a guide to make sure they're part of that group.
Before it's here, it's on the Bloomberg Terminal.
LEARN MORE