Best Business Schools 2014: Duke Tops Full-Time MBA List, Harvard Slips
By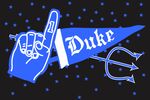 There is a new top dog in American business education: Duke University's Fuqua School of Business. The Durham (N.C.)-based school has claimed the No. 1 spot in Bloomberg Businessweek's 14th biennial ranking of full-time MBA programs, part of a shakeup that dethroned University of Chicago's Booth School of Business and also knocked elite rival Harvard Business School out of the top five for the first time in the history of the ranking.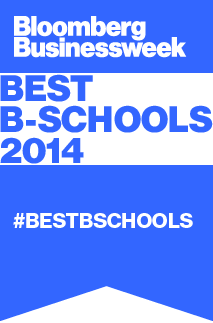 Fuqua, which was ranked No. 6 in the most recent Businessweek ranking, rose to the top spot, thanks in large part to employers' esteem for its graduates. Bloomberg Businessweek ranks schools on three measures: how company recruiters rate MBA hires in a survey that accounts for 45 percent of each school's score; how graduating MBAs judge their program in a separate survey that makes up an additional 45 percent; and a tally of faculty research published in esteemed journals, which constitutes the remaining 10 percent. We changed our employer survey from the last ranking cycle to better reflect the breadth of the recruiting landscape and to collect more data on how well MBAs do in the workplace. Some 1,300 recruiters were surveyed, up from 206 in 2012, and they were asked to rate schools on how well their graduates performed in the areas most important to employers.
Fuqua students got high marks from recruiters, particularly those from companies that hire large numbers of MBAs, and these were given additional weight in the ranking. In our survey, recruiters noted that Fuqua students are exceptionally good at working collaboratively. "To be a great leader, you need to be great in a team setting, and I think that's where we get credit from employers," says Fuqua's dean, Bill Boulding. Students echoed the theme: The word "team" and its variants appeared 73 times in the 200 survey responses we received from Duke students, including one that read "Learning how to effectively work in a team has been priceless." Duke also benefited from a productive faculty—Fuqua's ranked No. 2 in intellectual capital. (Its No. 22 ranking in the student opinion survey was unchanged from 2012.)
Harvard fell six places, to No. 8, largely on the opinions of its own students. In our last ranking, HBS ranked No. 12 in the student survey; this year, it was No. 25. While improvements in other schools' student scores were a factor in the decline, the perception that the school caters to elites while neglecting women and minorities also played a role.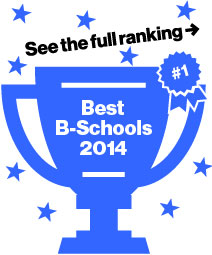 On Bloomberg Businessweek's survey, HBS scored lowest among the top 10 business schools on its atmosphere for women and racial and religious minorities. "Diversity to HBS means playing around with grades and other measures of success until the numbers look right, rather than tackling the underlying issues," wrote one student. And when asked to rate the "climate for people of all socioeconomic backgrounds," HBS students ranked their school second to last out of 112 schools on the list. "There is a disparity of incomes among the students, which can cause pressure on those students who do not come from wealth to be able to participate in the extracurricular events," one student complained.
HBS declined to comment for this story, although in January, HBS Dean Nitin Nohria formally apologized to HBS women at a San Francisco event honoring female graduates, saying "the school owed you better, and I promise it will be better," according to a report on Fortune Magazine's website. At the event, Nohria announced plans to boost the number of female-led case studies—curriculum aids used in business schools across the world—from 9 percent to 20 percent, and to take further steps to support women, including facilitating mentorships of female students by female alumni.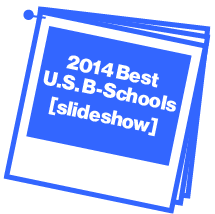 Students still flock to HBS, one of the country's oldest and best-known business schools. Some 9,543 people applied for 936 spots in 2014, the school reported on its website. The Harvard brand is still popular among recruiters, who ranked HBS seventh overall this year, and the school has a long history of finishing among the top MBA programs ranked by Businessweek. Name recognition and powerful alumni connections matter in an environment in which networking opportunities are valued on a par with—if not higher than—a degree.
The rankings brought other precipitous leaps and falls. The Yale School of
Management climbed to No. 6, up from No. 21 in 2012 because both students and employers rated it higher than in the past. Columbia Business School also ascended into the top ten, notching a fifth place finish this year, up from its thirteenth place showing last cycle. The University of Virginia's Darden School of Business, which dropped ten slots to No. 20 largely because it did worse on the student survey, and the Massachusetts Institute of Technology's Sloan School of Management, which lost its top-ten status, slipping to No. 14 from No. 9 this year.