The New Healthcare.gov Isn't Perfect, but It's Better
By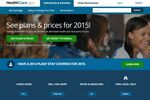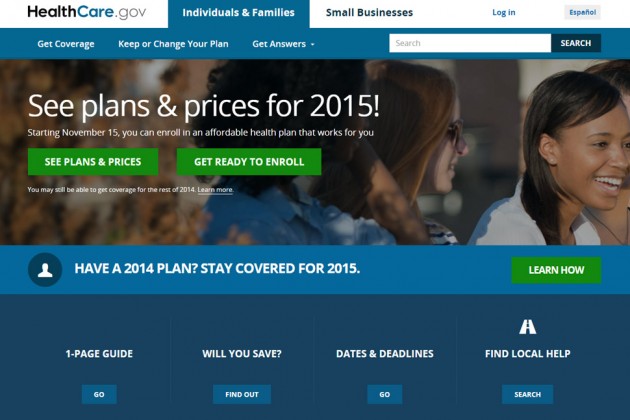 Healthcare.gov opened for browsing over the weekend, a week before people can begin to buy or renew plans for 2015. The fact that the government is previewing the site is a good sign. A working site on Nov. 15 is a chance for the Obama administration—and a new team leading the healthcare.gov effort—to restore some of the credibility that last year's flop damaged. The nation is split on the health-care law, with overall opinion tilting negative. Opposition may be so entrenched that there's little Obama can do to narrow that gap, but another faulty website launch would surely widen it.

That's especially true this year, because the enrollment period is compressed. People who want coverage starting Jan. 1 need to get it by Dec. 15. The government can't afford to spend two months repairing a busted system, as they did last year, when enrollment began on Oct. 1.
The soft launch will allow people to check out health plan options before enrollment begins on Nov. 15. It will also help officials running the site and insurance companies selling plans spot problems early. A test of the site's long-delayed small business marketplace revealed glitches last month.
So far, the new site is earning early praise this morning for a few design improvements. Charles Gaba, a blogger who is assiduously tracking the Affordable Care Act's enrollment numbers, called it "night and day" compared with last year: It's more responsive and works well on tablets and phones. Version 2.0 also feels closer to the Amazon.com or Kayak shopping experience that Obama promised. You can sort plans by premium or by deductible and filter by insurance companies, maximum premiums, and other options.
Still, for consumers, the experience falls short of Amazon standards. I tried comparison shopping for a plan for a 31-year old Chicago resident earning $30,000 a year. With some filtering, I narrowed the choices to two Blue Cross Blue Shield of Illinois plans that looked identical—the same plan structure with the same deductibles, co-pays, and out-of-pocket limits, but one had a monthly premium of $213, while another cost $300 a month, 40 percent more.
Most likely, the cheaper plan has a more restrictive network of doctors and hospitals, but there's no way to tell from the site. The links to the summary of benefits and coverage on Blue Cross Blue Shield connected to documents for the 2014 plan year, not for 2015. The plan profiles on healthcare.gov had spots for useful information, such as a list of covered drugs and estimates of how much you would pay for a healthy pregnancy and delivery or to manage diabetes. Unfortunately, these were blank:


And there are a lot of open questions about how well the site will work when people are actually buying policies, even if the window-shopping looks smooth. Back-end pieces of the system are still problematic, the Wall Street Journal reported last week, suggesting that consumers who enrolled last year and try to switch plans might get billed for both policies. Behind the scenes, officials are scrambling for contingency plans in case people have trouble enrolling, the Washington Post reported Sunday night, Nov 9.
Before it's here, it's on the Bloomberg Terminal.
LEARN MORE