New Headaches for UNC: Fake Classes Scandal Won't Go Away
Paul M. Barrett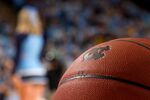 The worst academic scandal presently roiling the $16 billion college sports industry just won't go away, and that's very bad news for the University of North Carolina at Chapel Hill. Following the school's belated admission last month about the pervasiveness of no-show classes to keep athletes eligible, UNC has been hit with a fresh lawsuit by a former star football player and revelations about the heavy dependence of its 2005 national championship men's basketball team on the phony courses.
First some background from my dispatch last month:
For years, UNC officials have resisted the obvious indications that academics were compromised to promote sports. That resistance has finally collapsed. The latest in a series of university-sponsored investigations revealed that over 18 years—from 1993 through 2011—some 3,100 students took "paper classes" with no faculty oversight and no actual class attendance. Almost half the students enrolled in the phony courses were athletes. Many of the basketball and football players "were directed to the classes by academic counselors" assigned to advise athletes, UNC said in a written statement. "These counselors saw the paper classes and the artificially high grades they yielded as key to helping some student-athletes remain eligible." In other words, to keep members of UNC's top-rated basketball team on the court, professional "counselors" encouraged flat-out academic fraud.
Two factors heightened the perniciousness of this deceit: The fake classes were offered by UNC's black studies department, and a disproportionate number of the student athletes steered into the fake classes were black. In the supposed interest of "helping" black athletes remain on campus, the university—reputed to be one of the country's best public educational institutions—encouraged African American undergraduates to cripple themselves intellectually.
Former UNC standout linebacker Michael McAdoo, who is black, went to court on Friday to object to how his alma mater handled his education. Filed in federal court in Charlotte, N.C., McAdoo's suit seeks class-action status on behalf of other ex-UNC athletes. It alleges that coaches guaranteed him a quality education during the recruiting process, but once he arrived on campus in 2008, officials "systematically funneled" him and other football players "into a 'shadow curriculum' of bogus courses which never met and which were designed for the sole purpose of providing enrollees high grades."
Jeremi Duru, McAdoo's attorney, told the Associated Press that his client isn't "out to vilify UNC. We're trying to restore the student-athlete principle that UNC's really been for so long in the forefront of." McAdoo played football at UNC from 2008 through 2010, when he was ruled permanently ineligible for academic violations connected to receiving improper assistance from a tutor on a research paper for a class in what was then known as the Department of African and Afro-American Studies. He later signed with the NFL's Baltimore Ravens and has played professionally in Canada.
A UNC spokesman acknowledged that the university was aware of the suit but wouldn't comment until it had reviewed the claims.
Like UNC, the National Collegiate Athletic Association for years obfuscated the pretty obvious motivation behind the fake-classes phenomenon—namely, keeping athletes who were in revenue-producing sports academically eligible. The obfuscation became untenable as one intrepid local journalist, Dan Kane of the Raleigh News & Observer, shed light on what's been going on in Chapel Hill. For his latest installment, on Nov. 8, Kane cross-referenced transcripts to demonstrate that the Tar Heels men's basketball team that won a national championship in 2005 was markedly reliant on no-show classes:
Its players accounted for 35 enrollments in classes that didn't meet and yielded easy, high grades awarded by the architect of the university's academic scandal. The classes, some advertised as lectures but that never met and others listed as independent studies, were supervised by Deborah Crowder, a manager in African and Afro-American studies who a report from former U.S. Justice Department official Kenneth Wainstein says graded required end-of-semester work leniently as part of a "paper class" scheme to keep athletes eligible. Crowder was not a professor and admitted to investigators that she assigned grades without reading the papers.
Of the 35 bogus class enrollments, nine came during the fall semester of 2004, when eligibility for the spring was determined. Twenty-six were during the spring semester, when the season climaxed with a victory over Illinois in St. Louis. One of the basketball players, Rashad McCants, had previously told ESPN he took nothing but paper classes in the spring 2005 semester. His transcript showed he was in three independent studies, plus one lecture class that had no instruction. He received straight A-minuses, making the dean's list.
If the NCAA's investigators are taking their assignment seriously, they've got to be alarmed by Kane's findings. Remember that a college basketball team has only 15 or so players on its roster at any given time. Given the number of basketball players taking fake classes, it seems unlikely UNC could have fielded its championship team in 2005 absent academic fraud.
Rather than wait for the NCAA to reveal the identities of the students who, like Rashad McCants (and, on the football squad, Michael McAdoo) were shuttled into phony black studies courses, perhaps UNC ought to take institutional responsibility for this fiasco: save the former athletes personal humiliation. Take down the championship banner voluntarily as a sign of contrition, before the NCAA orders that punishment and worse.
UNC says it has cleaned house and learned hard lessons. Perhaps it has. The dramatic step of surrendering a national title as a symbol of respect for academic integrity and condemnation of sheer fraud could transform the tainted Chapel Hill campus from an emblem of corruption into an agent of reform. The entire college sports industry would then be in North Carolina's debt.
NOTE: Peter Grauer, the chairman of Bloomberg L.P., which owns Bloomberg Businessweek, is a trustee of the University of North Carolina at Chapel Hill and sits on its Foundation Board and on the UNC Global Research Institute Board.
Before it's here, it's on the Bloomberg Terminal.
LEARN MORE