business
For APEC, Beijing Briefly Cleans Up Its Skies, but Can't Help the Sewage
Christina Larson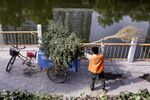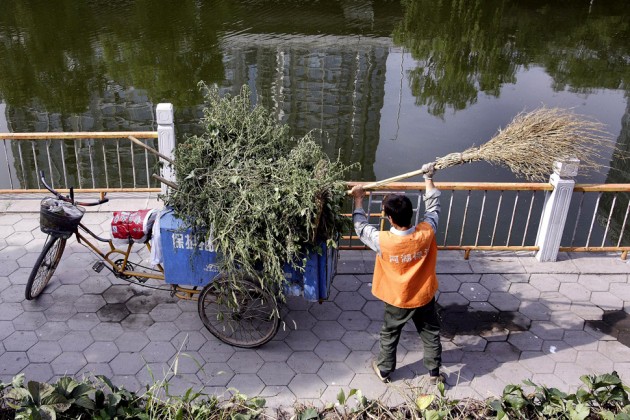 Beijing has, once again, cleaned up the air to impress the foreign dignitaries visiting for this week's APEC summit. The phenomenon is so predictable that there's even a new phrase on Chinese social media, "APEC blue," used to refer to something that is beautiful or enticing, but also fleeting. As in, "He's not that into you, it's just APEC blue."
Yet while China's government can order factories in and near Beijing to shut down for about a week to clear the skies, it can't as quickly clean up the capital's dirty urban waterways. A new investigation by the newspaper Economic Information highlights one nasty but lingering problem in Beijing and other large Chinese cities: lack of adequate sewage treatment facilities.
Xiong Jianxin, an official in Beijing's municipal water bureau, told the newspaper that some sewage plants on the outskirts of the capital are easily overwhelmed. While plants are built to handle up to 550,000 tons of water daily, at peak times they send as many as 100,000 tons of unprocessed sewage daily back into rivers or channels. Officials in several other large cities shared similar horror stories.
As new homes and shopping malls rise quickly in fast-expanding cities, urban services, including sewage treatment, often lag behind. According to China's Ministry of Housing and Urban Construction, the country has roughly 3,622 wastewater treatment plants in operation for all of its 1.3 billion people.
Before it's here, it's on the Bloomberg Terminal.
LEARN MORE