FWIW: Hillary Clinton Crushing GOP Rivals on Facebook, Twitter
The former Secretary of State is a big deal on social networks.
By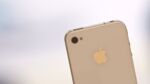 For today's politicians, the medium and the message go hand in hand like never before. A candidate who hones her social media skills has a much better chance at controlling the media narrative of a campaign, and reaching the electorate directly, than one who does not. By this metric, Hillary Clinton would appear way out front of her potential GOP rivals in a prospective 2016 match up.