FWIW: Hillary Clinton Crushing GOP Rivals on Facebook, Twitter
The former Secretary of State is a big deal on social networks.
By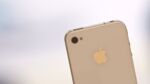 For today's politicians, the medium and the message go hand in hand like never before. A candidate who hones her social media skills has a much better chance at controlling the media narrative of a campaign, and reaching the electorate directly, than one who does not. By this metric, Hillary Clinton would appear way out front of her potential GOP rivals in a prospective 2016 match up. 
Data released by Facebook shows Clinton far out-performed big name Republicans in terms of "interactions"—defined as posts, comments, likes and shares—on the social network during the final week of the midterm elections. 
The company provided ABC News with what it dubbed its "Senti-Meter 2016 Snapshot" which determined that Clinton racked up 312,000 interactions between Oct. 26 and Nov. 5. Chris Christie, by comparison, had 233,000 interactions. Ted Cruz had 152,000, Rand Paul had 93,000, and Jeb Bush had 88,000. 
To be sure, not everyone in the country cares all that much about Facebook. I refer, of course, to those who prefer to use Twitter as a barometer for what is moving the cultural needle. There, too, Clinton is proving herself a bigger draw than her GOP rivals. Clinton boasts 2.4 million followers on the microblogging site. Rand Paul has 499,000 followers, Chris Christie has 470,000, Ted Cruz has 312,000, while Jeb Bush has a lowly 129,000. 
If you think that the consideration of social media stats borders on a teenage obsession with popularity (see: Alex From Target), you aren't far off. Still, the candidates themselves are taking these numbers seriously, and during the 2012 presidential election, the Pew Research Center analyzed the social media behavior of the Obama and Romney campaigns and found that Obama far out performed the former Massachusetts governor. 
As of this writing, however, no Snapchat candidate statistics were available.