European Stocks Decline, Erasing Gains, as Banks Retreat
Sofia Horta e Costa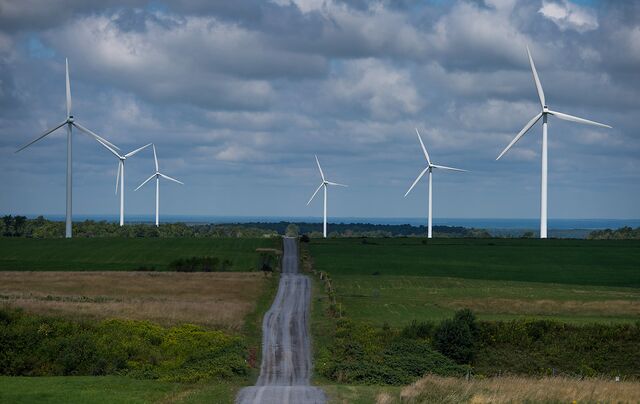 European stocks fell from a five-week high, posting a weekly drop, as bank shares slumped amid signs the region's common supervisor is tightening scrutiny.
The Stoxx Europe 600 Index slid 0.5 percent to 335.25 at the close. Sixteen of the 19 industry groups on the benchmark gauge dropped, led by technology companies and Greek banks. Stocks briefly pared losses as a report showed U.S. payroll gains exceeded 200,000 for the ninth month. The Stoxx 600 climbed yesterday after European Central Bank President Mario Draghi said policy makers are unanimous on boosting monetary stimulus if needed.
"A move higher for European stocks has to come from exporters and banks," said Luca Paolini, the London-based chief strategist at Pictet Asset Management Ltd. "Banks are such a big part of the index but even after all that the ECB has done, lending and bad loans remain a key problem. We're finally seeing some improvement in European earnings and I think we're really close to bottoming out. The economic recovery is fragile but market sentiment has really changed in the past weeks."
National Bank of Greece SA, Piraeus Bank SA and Eurobank Ergasias SA dropped at least 9 percent, pushing a gauge of banks to the worst week in almost four months. Greece's ASE Index declined 5.4 percent, posting the biggest slide among national benchmark indexes in western Europe.
Stricter Supervision
The ECB will change the oversight culture in the region, Andreas Dombret, its supervisory-board member, said in a speech in Frankfurt. The vigilance will become more quantitative and the ECB will eventually test banks' business models, he said. Separately, Reuters reported the central bank has tightened liquidity checks for banks after taking over as the common supervisor on Nov. 4.
Investors are looking for more evidence the world's largest economy can sustain growth after the Federal Reserve ended bond purchases last month. Labor Department data showed employers added 214,000 jobs in October, while the unemployment rate fell to 5.8 percent, the lowest level since July 2008.
Allianz SE rose 3.6 percent to 131.20 euros, the largest increase since April 2013, after saying it will pay shareholders a larger share of profit. The Munich-based company also said third-quarter net income climbed 11 percent to 1.61 billion euros ($2 billion), more than the 1.57 billion euros projected by analysts.
Swiss Re AG gained 2 percent to 79.65 Swiss francs after posting an unexpected increase in third-quarter net income to $1.23 billion. Analysts had predicted a drop to $928.6 million.
Vestas Outlook
Vestas Wind Systems A/S rallied 17 percent to 236.60 kroner, its biggest increase in almost two years. The Danish maker of wind turbines raised its 2014 forecasts for sales, profitability, and free cash flow after financial results for the third quarter exceeded estimates.
ArcelorMittal added 2.3 percent to 10.11 euros after the world's largest steelmaker said third-quarter profit jumped 11 percent, beating estimates. The Luxembourg-based company raised its forecast for U.S. demand this year after profits at its North American business more than doubled from the prior three months. ArcelorMittal also said its European operation swung to profit in the period.
Skanska AB gained 3.7 percent to 155.10 kronor after third-quarter sales and profit exceeded analysts' estimates. The Swedish construction company also said construction-order bookings climbed in the period.
Before it's here, it's on the Bloomberg Terminal.
LEARN MORE