Britain Digs In Against EU Bill as Cameron Plays to Base
James G. Neuger and Svenja O'Donnell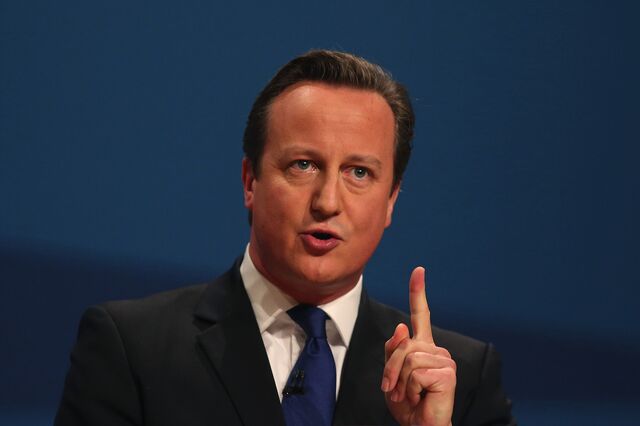 Britain balked at a 2.1 billion-euro ($2.6 billion) bill from the European Union, with Prime Minister David Cameron concerned that a concession to the EU would poison his political standing at home.
A Dec. 1 deadline for Britain to pay up is "unacceptable," U.K. Chancellor of the Exchequer George Osborne said before a meeting of EU finance ministers in Brussels. "I will make sure we get a better deal for Britain."
The bill, part of an EU reallocation that forced Britain and eight other countries to pay more, lengthens the list of grievances that prompted Cameron to propose a referendum in 2017 that could take Britain out of the bloc.
Britain's room for compromise on the bill -- labeled a "technical" adjustment by the European Commission -- is limited by a blossoming anti-EU movement that threatens to make Cameron a one-term prime minister.
The U.K. Independence Party, which wants to hustle Britain out of the EU, may gain momentum in a special election in a parliamentary district southeast of London on Nov. 20. The national election is next May.
Before it's here, it's on the Bloomberg Terminal.
LEARN MORE