Alibaba Said to Seek Hollywood Film Deals in Content Push
Lulu Yilun Chen and Jonathan Browning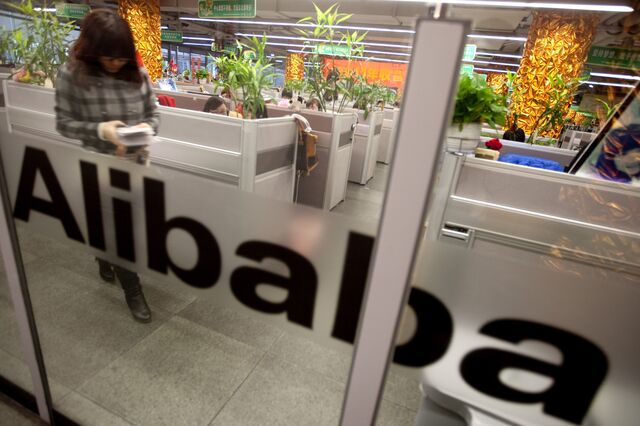 Alibaba Group Holding Ltd., China's largest e-commerce company, is looking to invest in Hollywood movies as it expands into offering content, according to a person familiar with the matter.
Alibaba prefers to invest in specific films rather than in movie studios, said the person, who asked not to be identified because the strategy isn't public. The Hangzhou-based company wants to become a more significant distributor of content by using customer shopping and viewing data to forecast what productions will become hits among Chinese, the person said.
Alibaba, which completed the largest initial public offering ever in September, is hunting for movies and television shows as it expands entertainment content. Ma visited Hollywood last month to learn about movie studios and to look for partners that would provide better entertainment products for China's 200 million people in the middle class, he said.
The company currently can distribute movies and TV shows through its set-top boxes. It also established a platform called Yu Le Bao for individuals to invest in movies in March.
People can invest as little as 100 yuan through the platform and receive an annualized return rate of about 7 percent, the company said in an e-mail at the time.
The investment interest among users could help Alibaba gauge box office sales and forecast which movies could do well, the person said.
Iron Man
Chinese investors have stepped up investments in movies with Beijing-based DMG Entertainment co-producing last year's "Iron Man 3" with Walt Disney Co.'s Marvel. The film was the most popular imported movie in China in 2013 with an edited version highlighting local talent and containing additional footage from China.
China Movie Media Group had a marketing agreement with Viacom Inc.'s Paramount Pictures for "Transformers: Age of Extinction." The movie set the China record for the biggest debut of a foreign film at $90 million and became the biggest film ever at the Chinese box office, raking in $301 million this year, according to Bloomberg Intelligence. Four of the film's actors were cast via a Chinese reality show.
Before it's here, it's on the Bloomberg Terminal.
LEARN MORE