Your Guide to Changing Paid Sick Leave Laws
by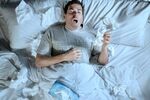 With cold and flu season beginning, it's a good time for employers to revisit their company sick leave policies. But it's especially important in places where laws have recently mandated that private companies provide their employees with paid sick days. That includes Massachusetts, where voters approved a statewide sick leave mandate on Tuesday.
So far, the new laws are in effect in just a handful of cities, starting with San Francisco in 2007, and the state of Connecticut. Earlier this year, New York City became the largest jurisdiction to implement mandatory sick leave, affecting more than 1 million people who previously had to forgo pay to stay home sick. An estimated 6.5 million workers will get the benefit of at least three paid sick days annually when California's mandate goes into effect in July 2015.
"We are advising our clients to update their policies and their employee handbooks to properly describe the benefits of these mandatory paid sick leave laws being passed," says James Carter, a partner in the employment department at the law firm of Paul Hastings.
The nonprofit National Partnership for Women and Families has pushed for paid sick time laws, which it considers "basic minimum protections that working families need, so they won't have to lose a job or forfeit income when they have the flu or a family member is sick," says Vicki Shabo, the organization's vice president. Opposition from business groups has stalled similar proposed legislation on the federal and state levels. But Shabo says where the laws have passed, the economy has not suffered and, in fact, companies and communities have benefited because contagious outbreaks are stemmed when ill workers stay home.
Peter Gillespie, an attorney at labor and employment law firm Fisher & Phillips, says employers should never encourage unwell employees to show up for work. "It makes sense, from a productivity perspective, to help protect your overall workforce from having someone come in who is contagious," he says. But the complexity and cost of complying with major new regulation is difficult, particularly for small business. "In many cases, the businesses most affected by this are the ones that may not be able to incur the expense of having attorneys review the policies for them. And it does create yet another avenue for somebody who is not a loyal employee anyway to game the system," Gillespie says.
Wendy Patrick, an attorney and business ethics lecturer at San Diego State University, says employers should have clear policies in place and apply them consistently, whether or not the laws have recently changed in their region. "Make it very clear what kind of documentation you're going to require. If you ask for doctors' notes from some but not others, that's horrible for morale and might be in violation of these new laws," she says.
The details of the laws vary from place to place. Some allow employees to carry over sick time from year to year while others don't; some allow sick days to be taken when caring for an ill relative. Companies should make sure their policies reflect the new reality in their area. "Employers really need to be proactive to make sure they're doing this right, so they're covered in case of employee complaints," Patrick says.
Before it's here, it's on the Bloomberg Terminal.
LEARN MORE